News
07.12.2022
Girlpower at Jato!
This week we were able to show the profession as a Polymechanic to two interested girls. We are proud that they chose Jato for getting a two day insight into the world of machining and technology. We're looking forward for even two more girls visiting Jato beginning of next year!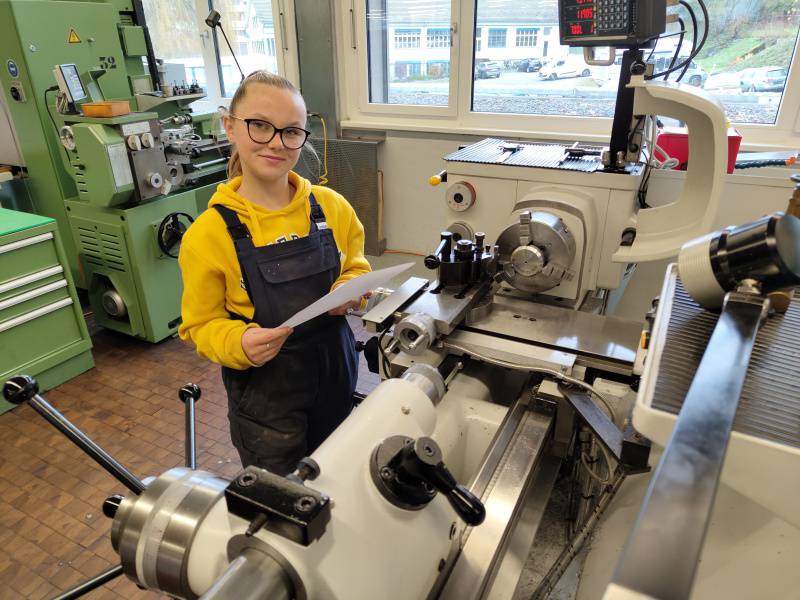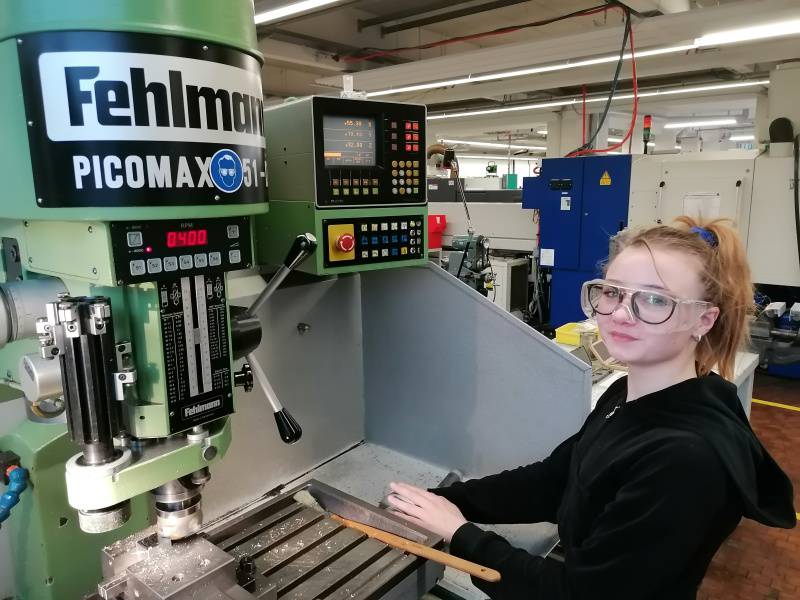 17.11.2022
Jato for life!
As many of you know, this year is a really hardworking one for us. We have loads of orders to process and in this time, we are so happy that two of our retired employees came back to give us a hand. So we applaud to Hermann (retired since 1.5 years) and Fladi (retired since 5.5 years) for their help and knowledge, as well as the great stories from their time as a retired Jato-Member.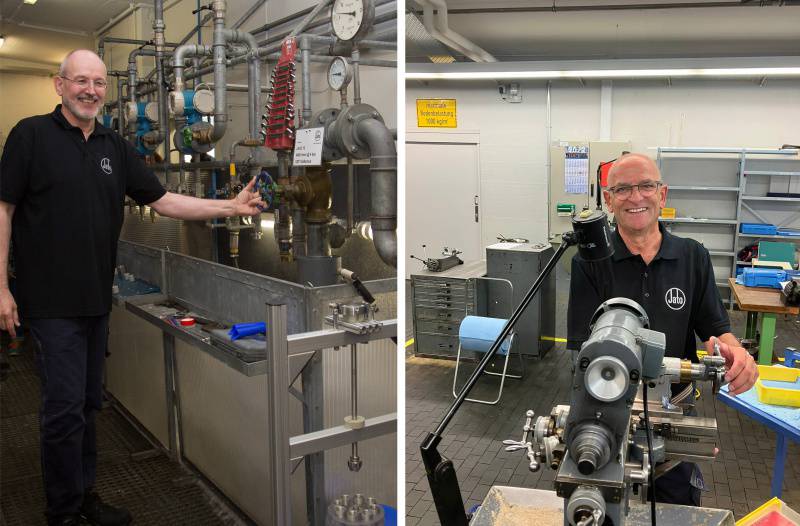 13.11.2022
Wow! At this year's future day, we were able to bring five girls and boys closer to our jobs.
The insights into mechanical production, engineering and administration were received with great interest and curiosity and will hopefully help with later career choices.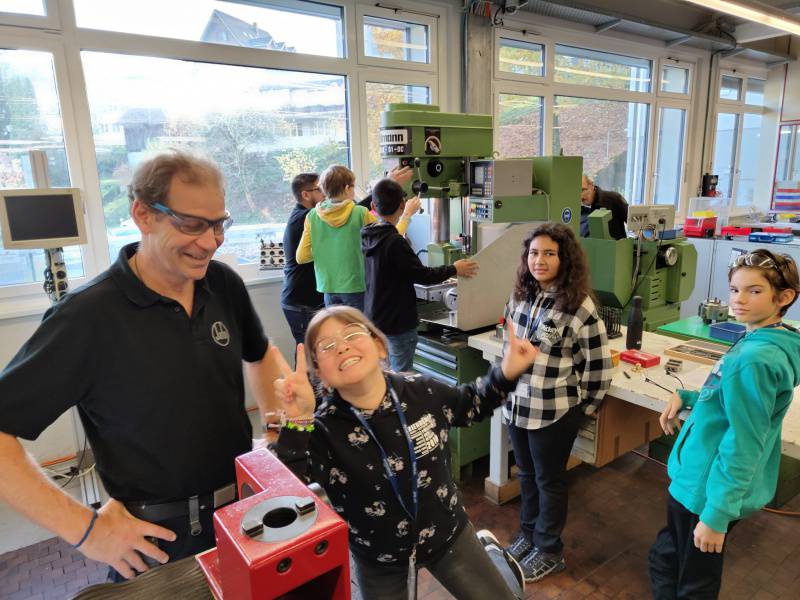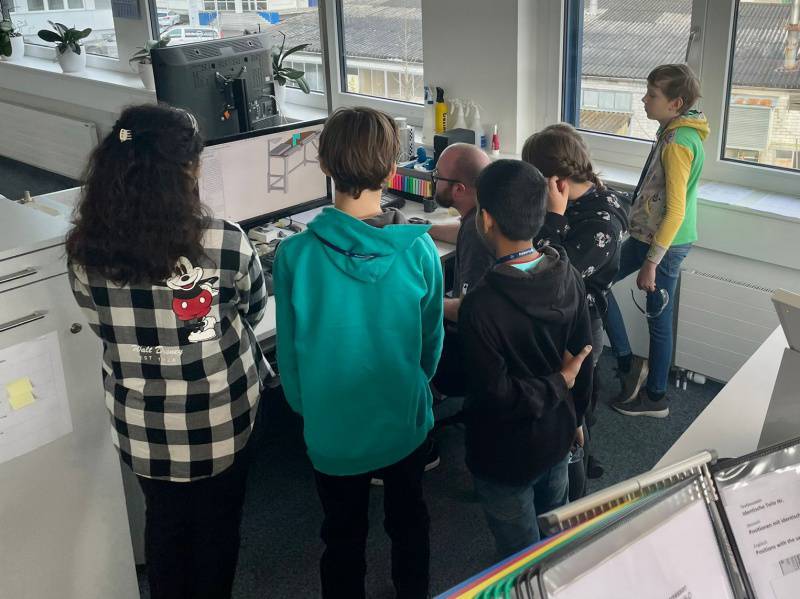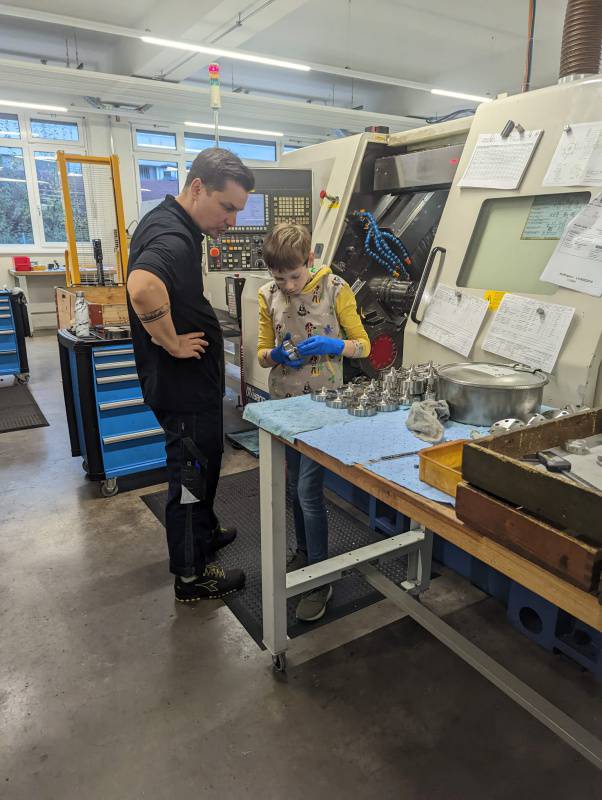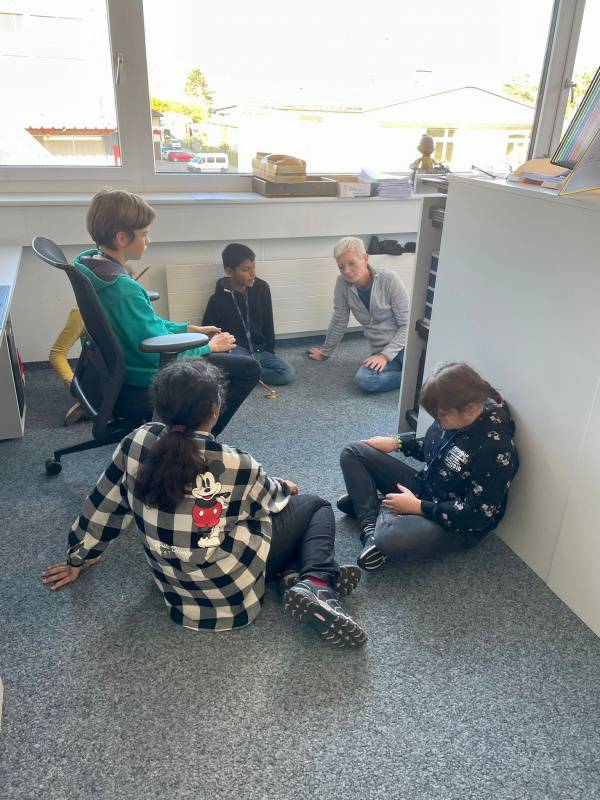 26.10.2022
2 - Some of our team has been driving through the streets of Lucerne and the surrounding area with this line for some time.
We are always interested in great employees and a little attention is never wrong.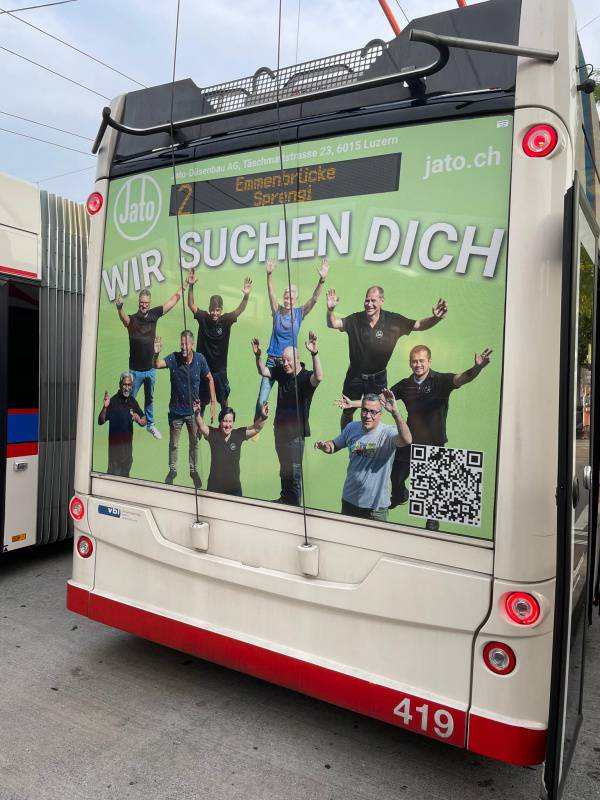 11.10.2022
Happy International Girls' Day!
Today, together with our partner organisation WATER FOR WATER (WfW), we want to focus
our attention on the worldwide discrimination of girls. Together with WfW, we are committed
to empowering women in order to enable an equal and prosperous society.
You want to know what exactly WfW is striving to do? Click here to enter the website.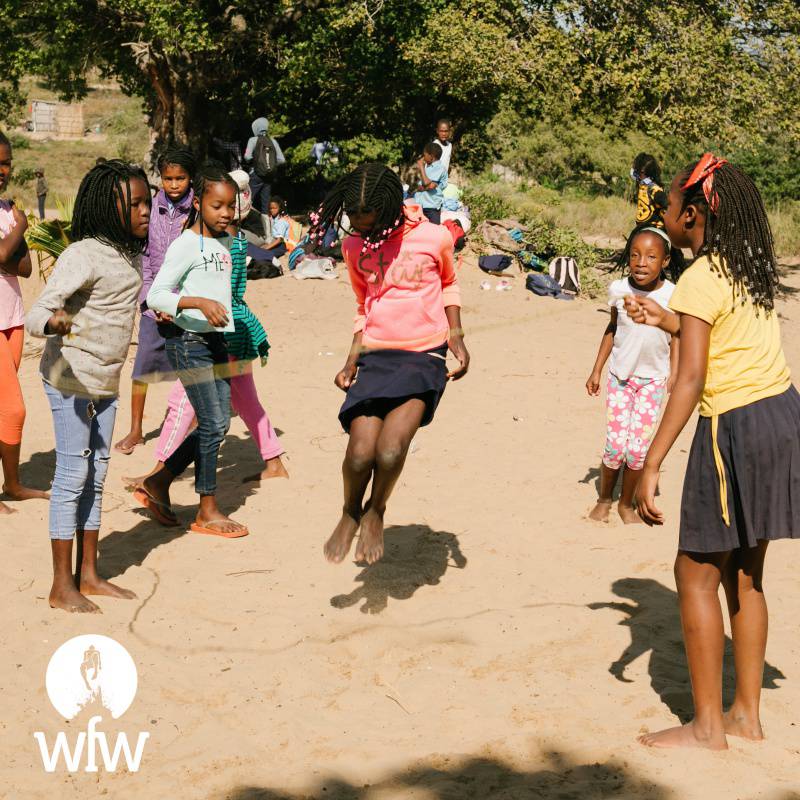 05.10.2022
As every year we were part of the "apprenticeship course" where a lot of interested students had an insight what a Polymechanic and a Production Mechanic do.
We hope that we could draw the attention of one or the other student to this interesting profession.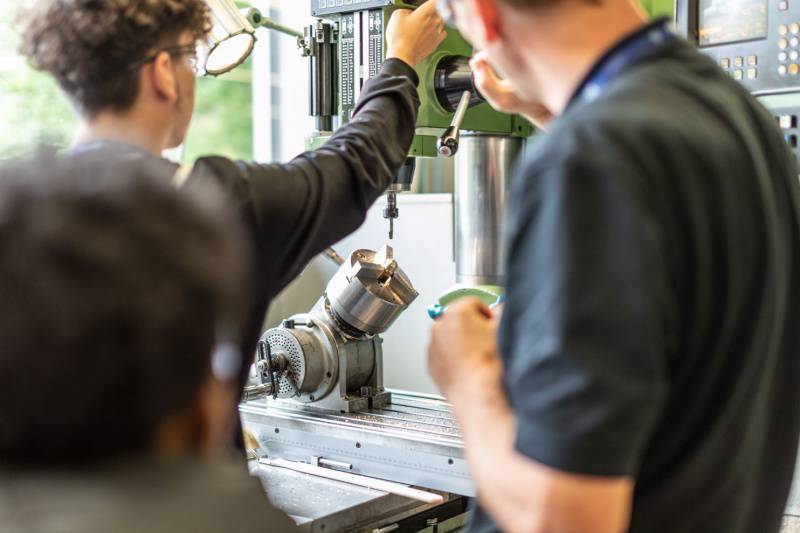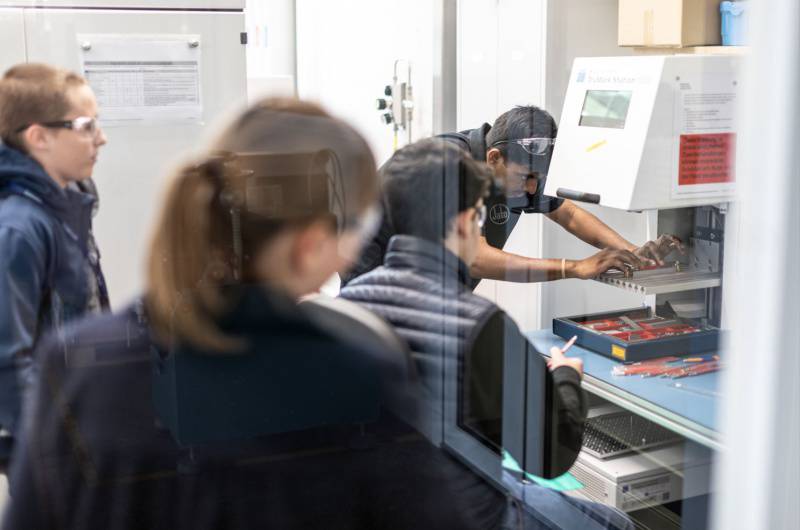 22.09.2022
What a party! At the end of August, Jato had an open day and a subsequent summer festival with 250 visitors. These were made up of family, friends and former employees. During the tours, the interested visitors were shown with impressive examples what is possible with us.

We look forward to a promising future and to next year, when it means: 85 years of Jato!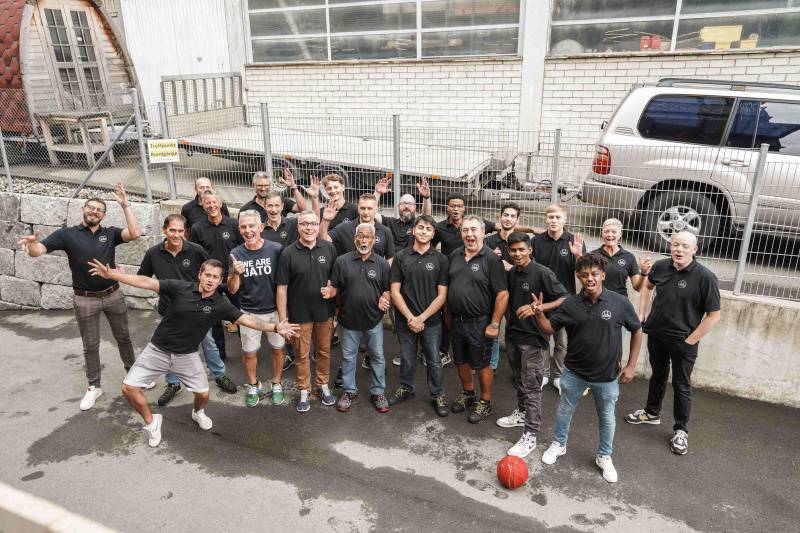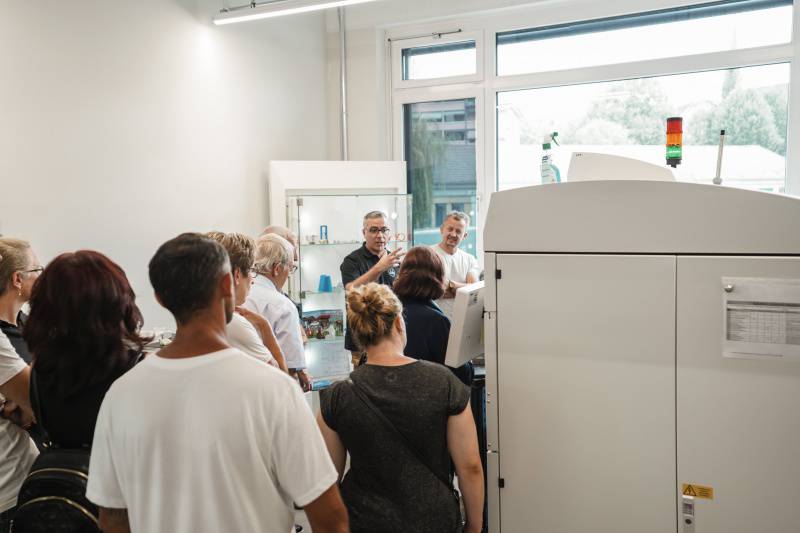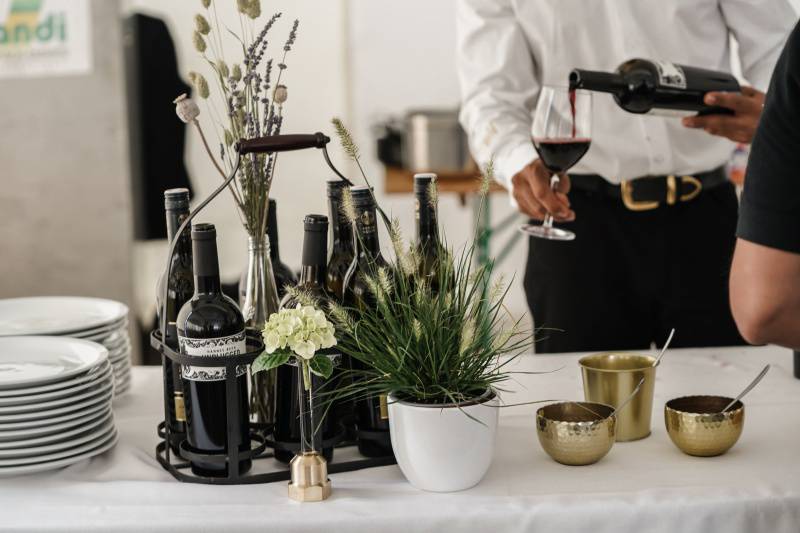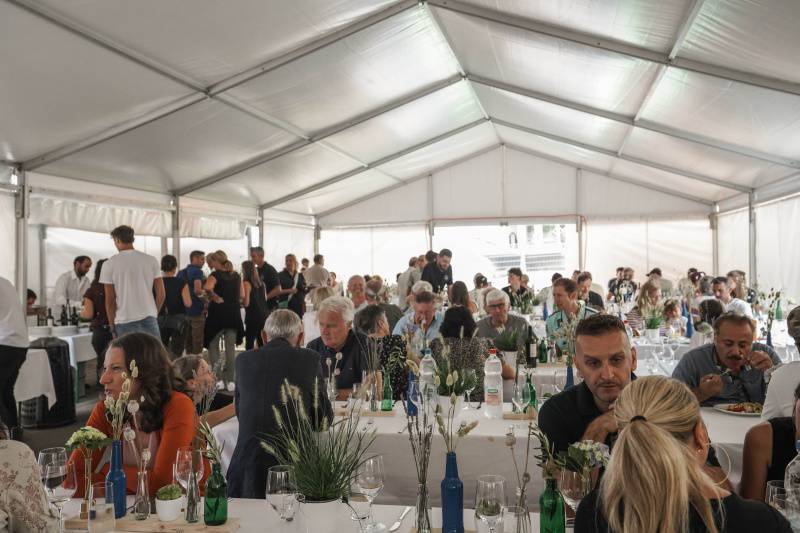 31.08.2022
Happy anniversary! Our man at the conventional machines, Georges, celebrates 20 years of Jato this year.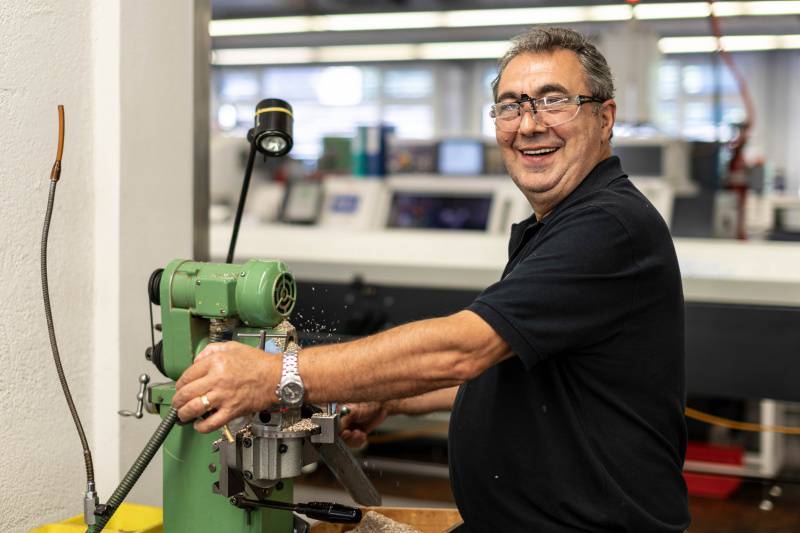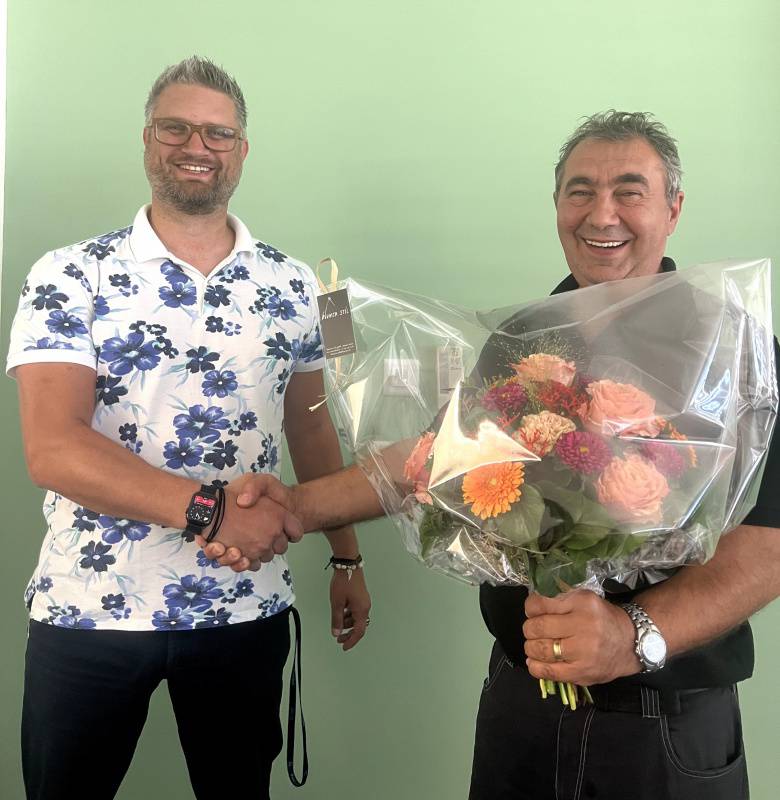 19.08.2022
As we have five apprentices in our workshop department, we need someone who is taking care of them full time. So we'd like to introduce you Ivan, who is always in charge of them. In this todays video, we show you how Ivan is distributing the work, explaining how it's getting done and makes the quality control.
11.08.2022
Christmas hasn't always to be in wintertime. This year, Santa visited us already in June and brought us our second 4-spindle Maier CNC lathe with an integrated packing robot. Did we already mention that this machine is doing the job of 4 of our old machines? The good thing about it: we save time, you save money.
04.08.2022
Since beginning of this month, Jato has two new apprentices. Richard and Abdullah started their 4-year training as polymechanics. We wish them a successful start and a lot of interesting impressions.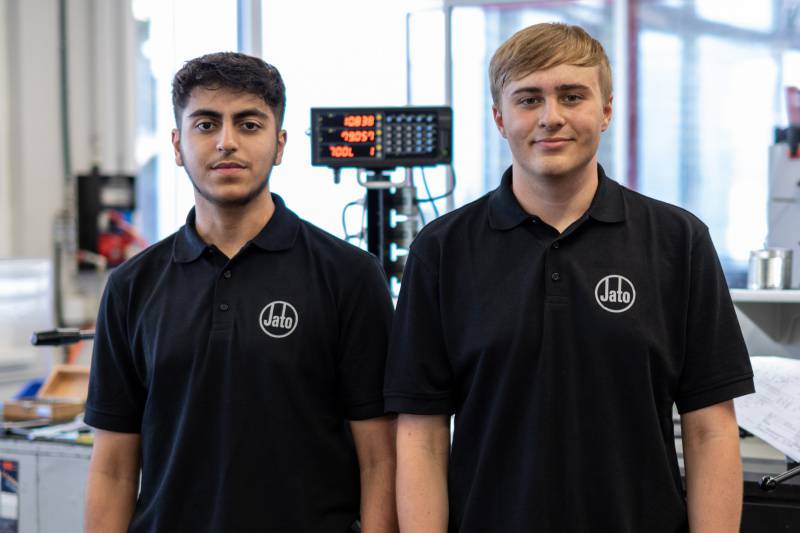 20.07.2022
We congratulate both of our apprentices Eric (left, poly mechanic) and Iago (right, production mechanic) on successfully completing their training at Jato-Düsenbau AG.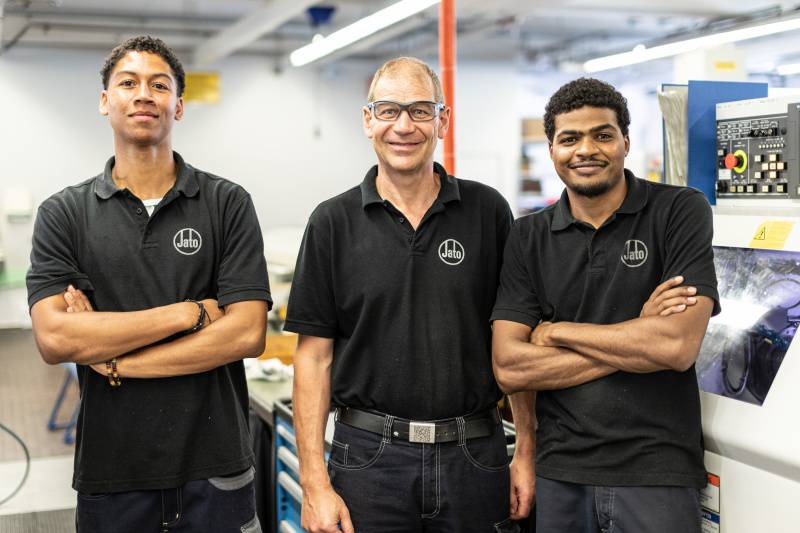 25.05.2022
In our todays video, we're heading back to our EDM room where we have several well equipped EDM machines. Christian shows you how he handles the Fanuc wire-EDM machine.
03.05.2022
Last Saturday, the Lucerne City Run was held again for this year. 24 runners from our Jato-Team where participating and even regarding the hard rain, had a lot of fun. Afterwards, a great dinner did a good ending for a successful day. We are Jato.
01.05.2022
Here comes the spring! The sun is shining even longer, temperatures rising, days are getting longer, and - the Wagenbach-Fountain is doing its job again!
Some years ago we were able to redo the nozzles, made in 1932(!) by Jato.
So we hope for another 90 years of joy for all the people who visit Lucerne. 
 

 

 

Sieh dir diesen Beitrag auf Instagram an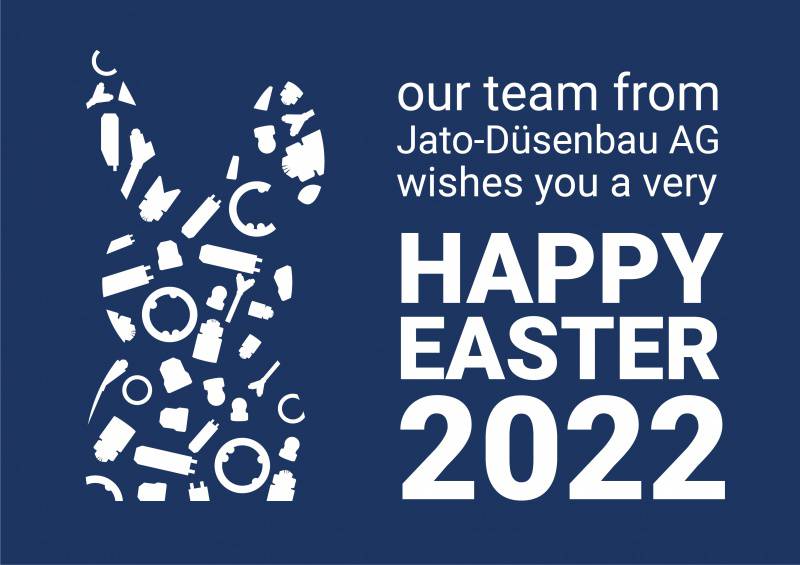 01.04.2022
Astrit on the lathe! With a good feel for precision and quality, he is one of our small but great conventional machining team who does all those small nozzles. Including assembly and testing.
17.03.2022
As the technology of additive manufacturing is taking more and more place in the industrial sector, we early decided to get some plastic printers we use daily for prototyping.
Since nearly 4 years we also own a metalprinter for different steel parts. In this Video Franco shows you how he handles the printer.
11.03.2022
Sometimes, big is just not big enough. So we decided, beside our Craftbot XL FDM printer, to get an even bigger one. Since this week, our Modix Big 60 is doing his work in our well crowded 3D-Printing room.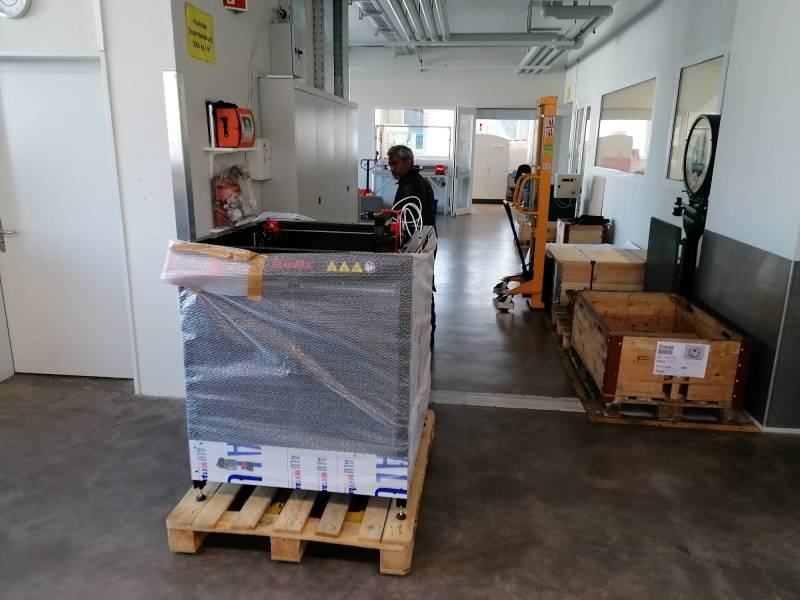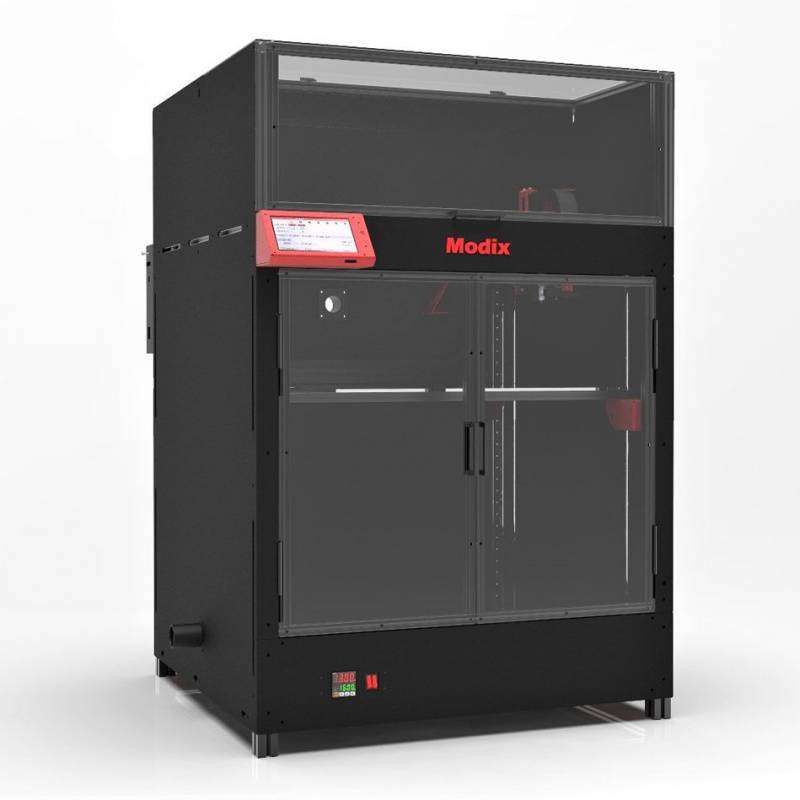 23.02.2022
Vesna is showing you today how she is assembling our AM-nozzles. As you can see, the manual work sometimes is really important for our high-quality standards.
07.02.2022
Yes, we would be able to drill a hole into a hair. With Bruno at the Micro-EDM-Machine, we have a really experienced team member in our Jato family. Here we show you how his work is done.
21.01.2022
Today we start our video series, in which we portray some of our employees and their area of expertise in short sequences.
We begin with Wladimir at our brand new Maier automatic lathe. Enjoy the show!
07.01.2022
As every year on Epiphany, we hand out all the presents from our customers to the whole Jato-Team.
Therefore we organized a little lottery where there were on top of that even one more lucky main winner.

06.01.2022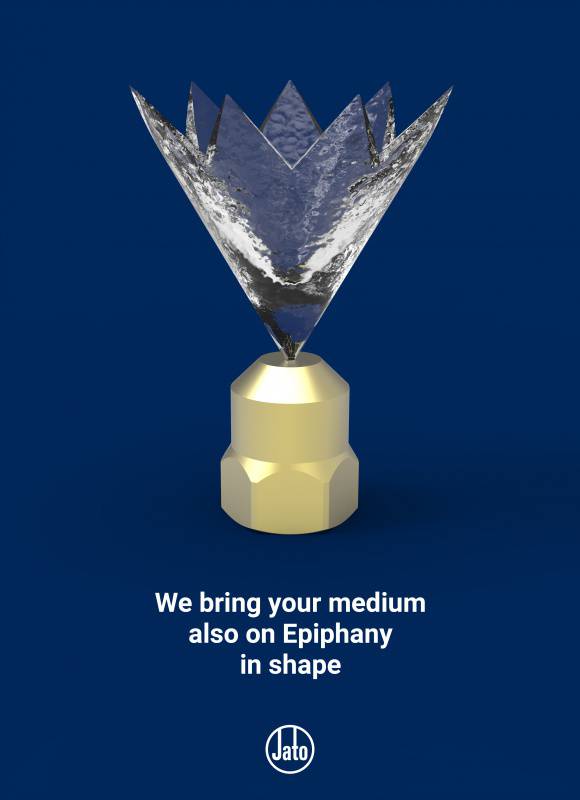 17.12.2021
Due to the bank holidays, our office will be closed from December 18th until January 2nd. From Monday, 3rd of January, we will be there for you again.
Jato wishes you a merry Christmas and a happy new year.
10.12.2021
A huge thank you to Tele1 for this detailed and great report about Jato-Düsenbau AG. During 20 minutes, we show you some of our processes, how we work and why we are responsible for the chocolate in your ice cream cone.


12.11.2021
On the 11th of November we had our national "future-day" where the kids can visit their fathers (or mothers, grandfathers, godfathers,...) workplace.
It was a great opportunity for us to show them our work as a mechanic, engineer, in the sales and all throughout the whole Jato company.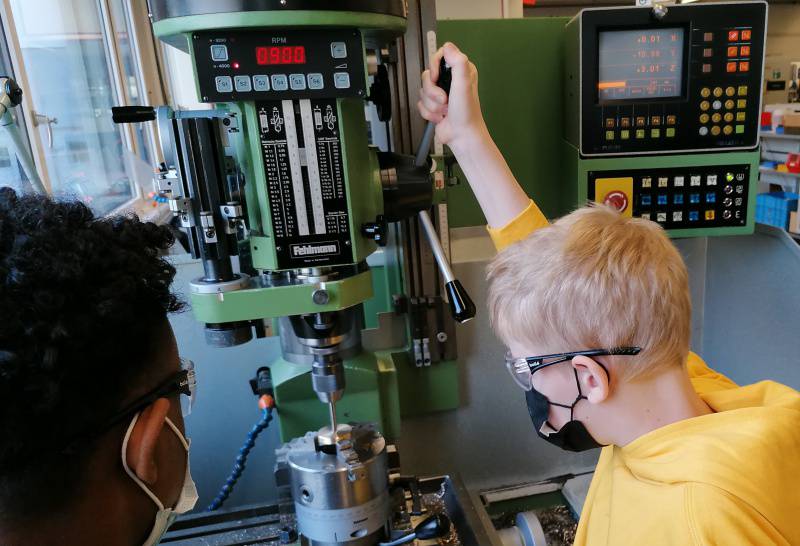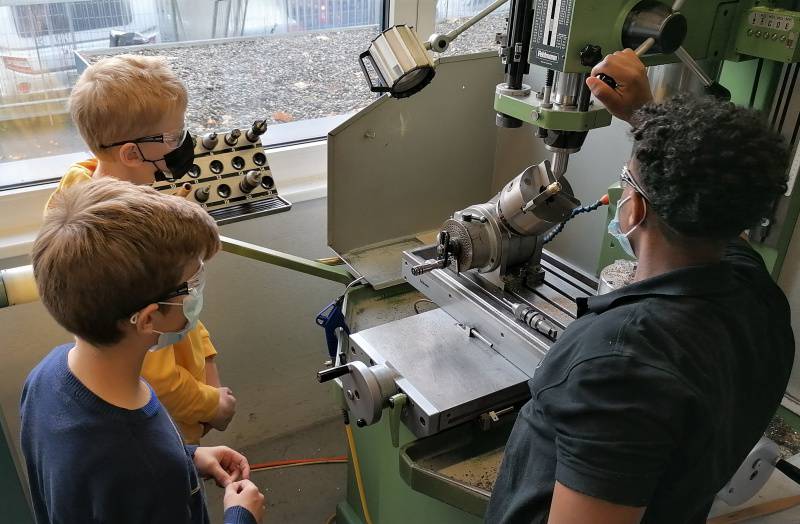 07.10.2021
Also this year we were part of the "apprenticeship course" where a lot of interested students had an insight what a Polymechanic and a Production Mechanic do.
We hope that we could draw the attention of one or the other student to this interesting profession.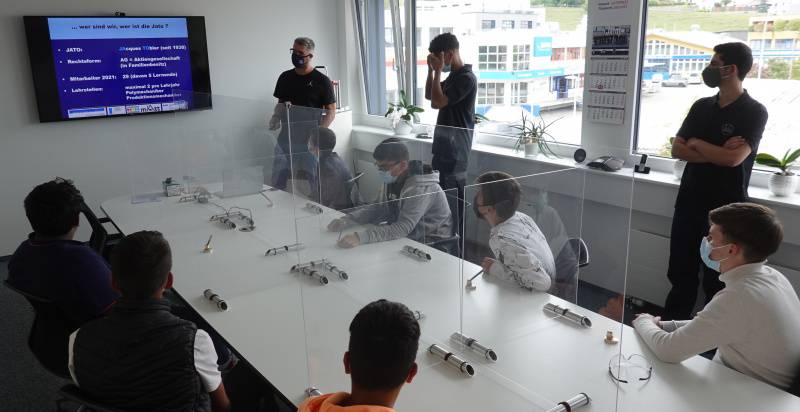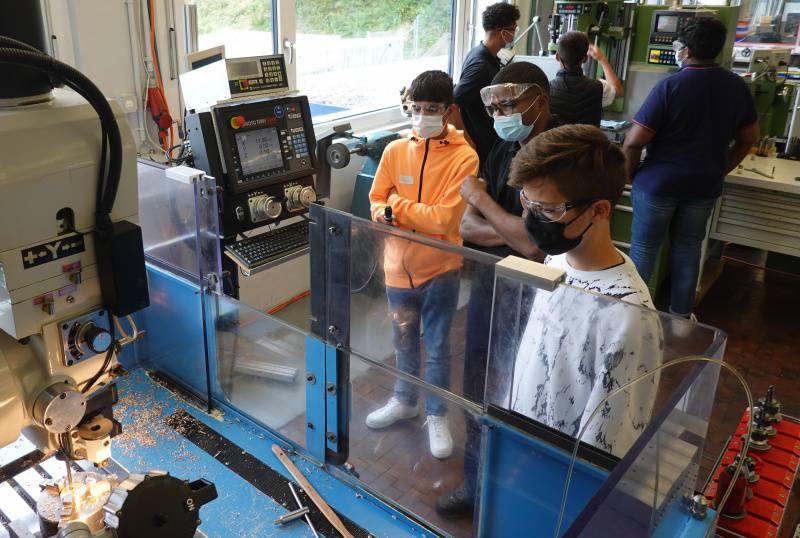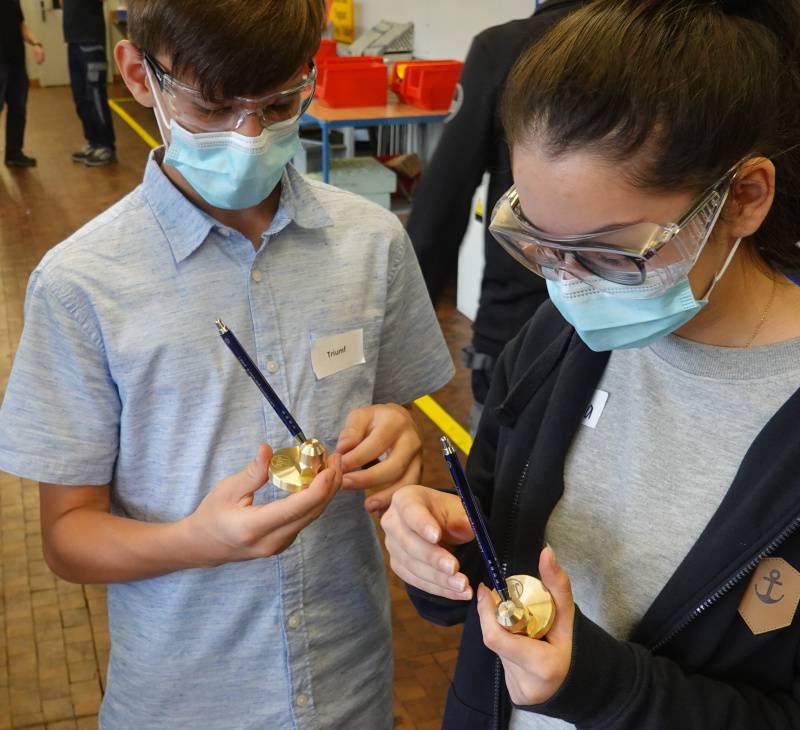 03.09.2021
Our todays congratulation goes out to Iago, our Production Mechanic apprentice, who passed his midterm exam.
He now begins to work with NC/CNC machining. We wish Iago still all the best for his future and a lot of fun programming the machines.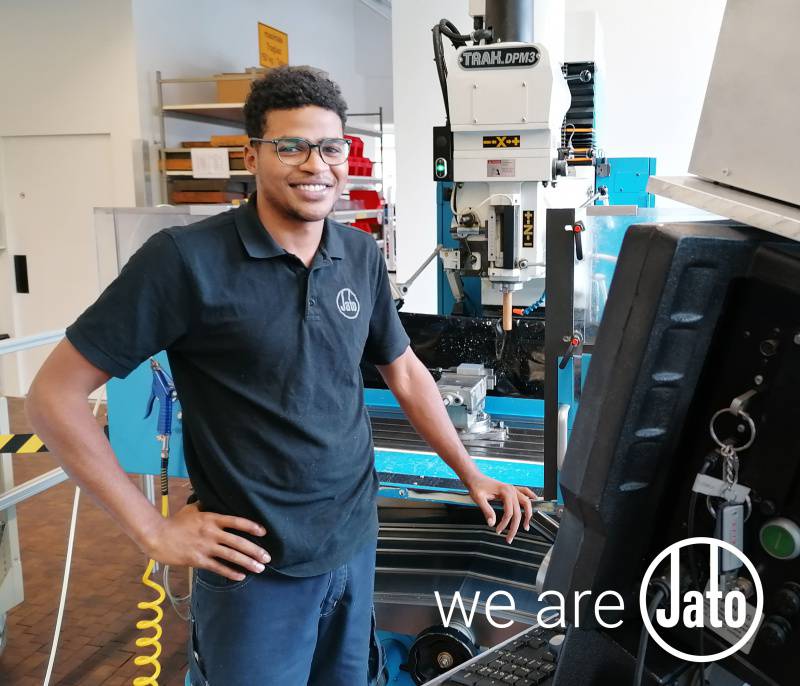 06.08.2021
We welcome our two new polymechanic apprentices Sivatharsan and Najemaldin. For an interesting and exciting time at Jato, we wish them all the best.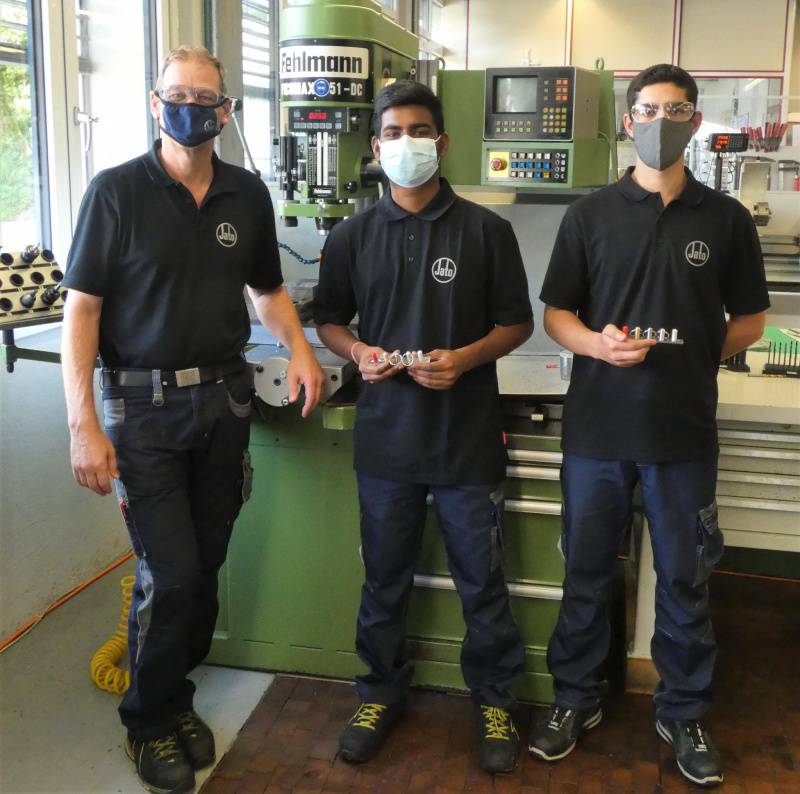 03.08.2021
When we showed you our badminton field, we promised you some big news. and here it is! our all new MAIER CNC lathe, especially engineered for Jato-Düsenbau AG.

Meanwhile it's all set up and running. Stay tuned for some more chip making and robot handling video material!
Anlieferung MAIER from Jato-Düsenbau AG on Vimeo.
10.06.2021
something HUGE is coming! stay tuned for BIG news :)
but meanwhile, we use that free space for practising our badminton skills. it's important to stay fit and healthy.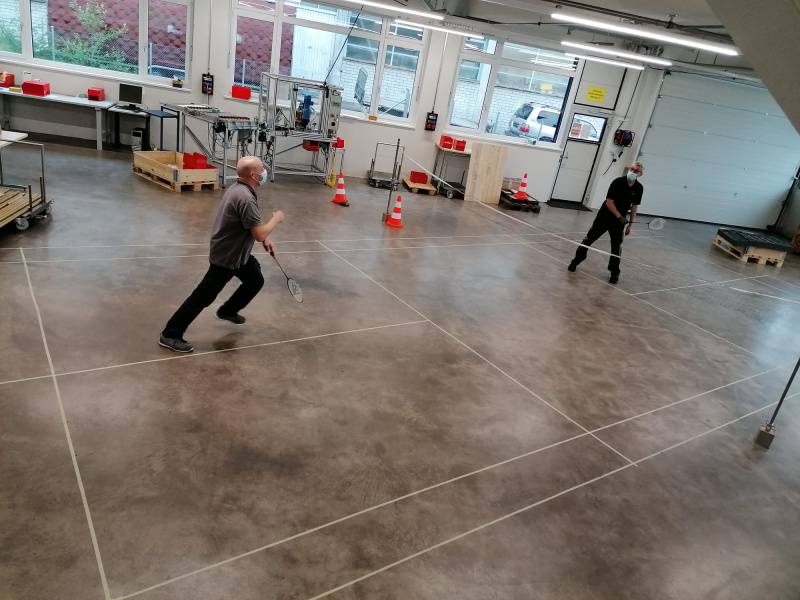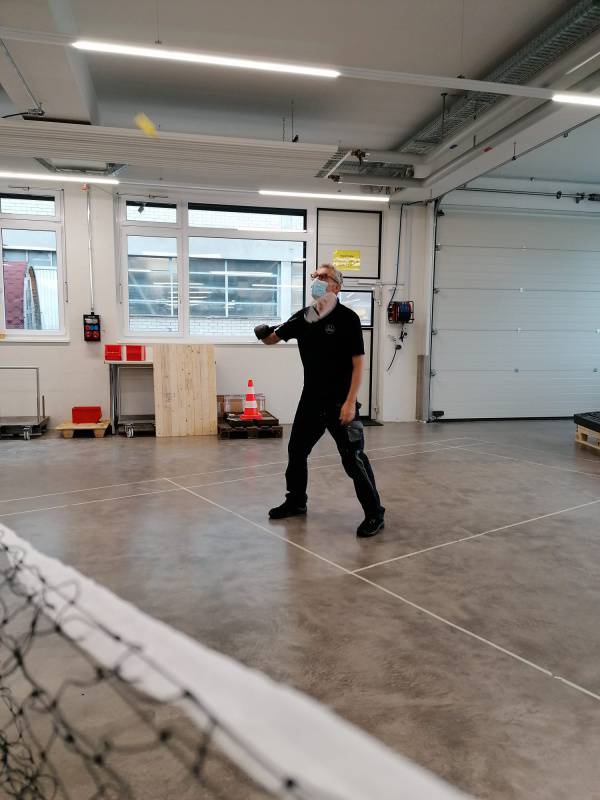 02.06.2021
A new face at Jato! But just for a short time.
Andrej is doing an internship with us before he starts his engineering studies at the ETH.
We are happy to introduce him to our world of nozzles and machining.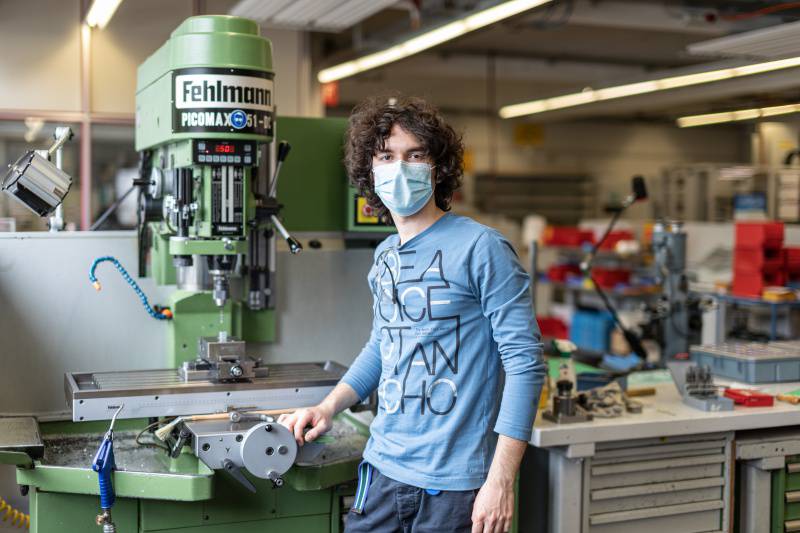 30.04.2021
What a day! After 26 years of work as a nozzle specialist at Jato, Hermann "Herminator" Limacher is going to receive his well deserved retirement. We thank Hermann a lot for his loyality, the precise work and all the good conversations we had and wish him all the best by enjoying his freetime and for sure, a lot of healthyness.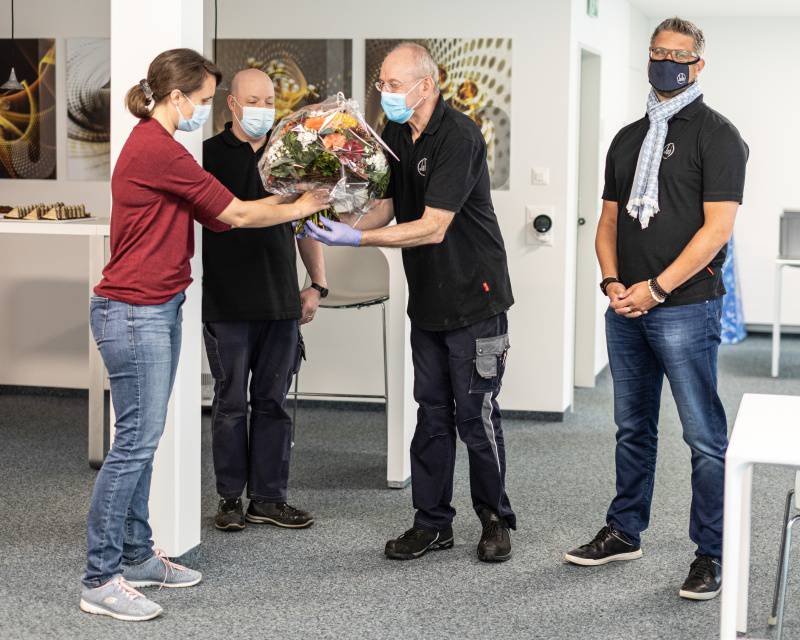 19.04.2021
Right now the temperatures are still as low as they can be, but we all know: Summer is coming soon! So we are looking forward for a sunny summertime and think about the Jato-Nozzles whose are always cooling you down in the city of Zug at the Postplatz.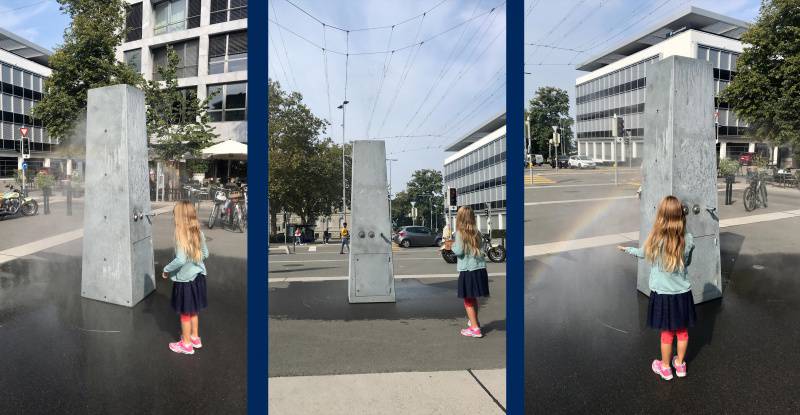 03.04.2021
Happy Easter everyone!
Jato wishes all of you some relaxing easter holidays with your beloved ones.
We also enjoy our days off and for sure the tasty present every employee got.
For the best team. For a successful 2021. We are Jato.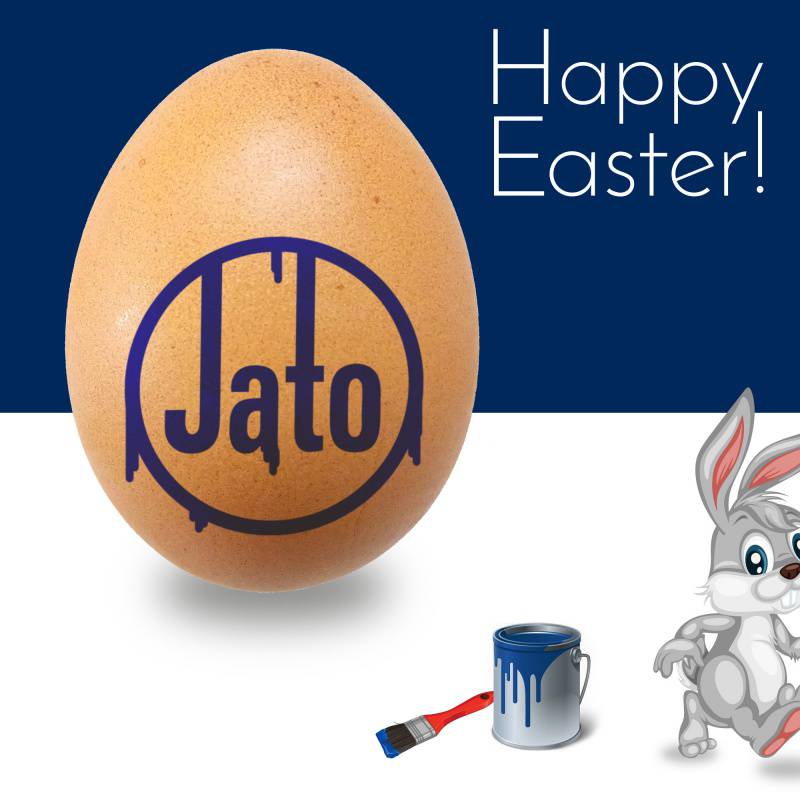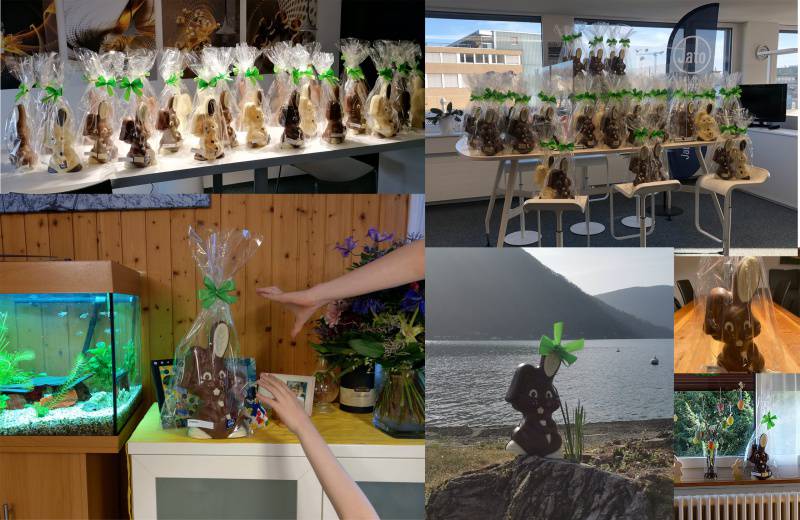 13.03.2021
The newspaper "Luzerner Zeitung" made a portrait of our newest invention. It is our goal to work with regional or at least swiss companies. With the "Aseptobot" we were able to do a project within three companies in central Switzerland. Here you can read the article (unfortunately just in german).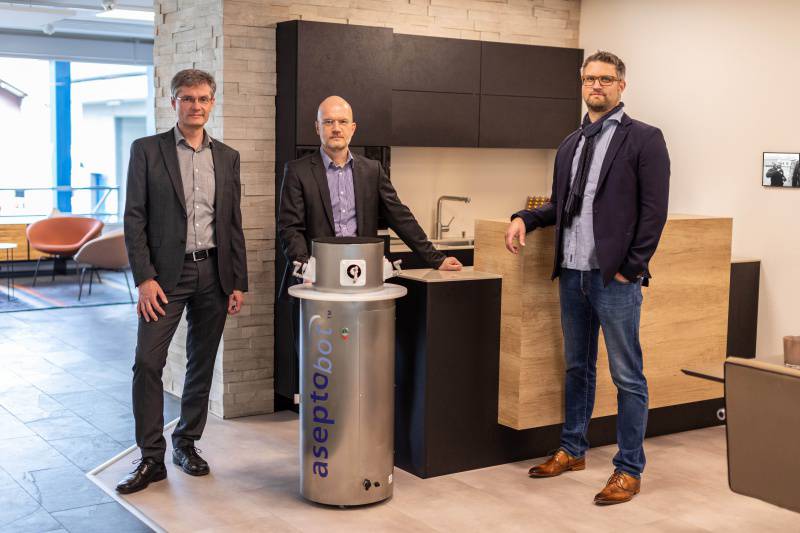 28.02.2021
What a blast! As we couldn't have our new years company dinner in a restaurant, Jato decided to organise a special menu for every employee including partner and family. We all just had to warm up this superb meal and enjoy it with a very good bottle of wine together with our beloved ones.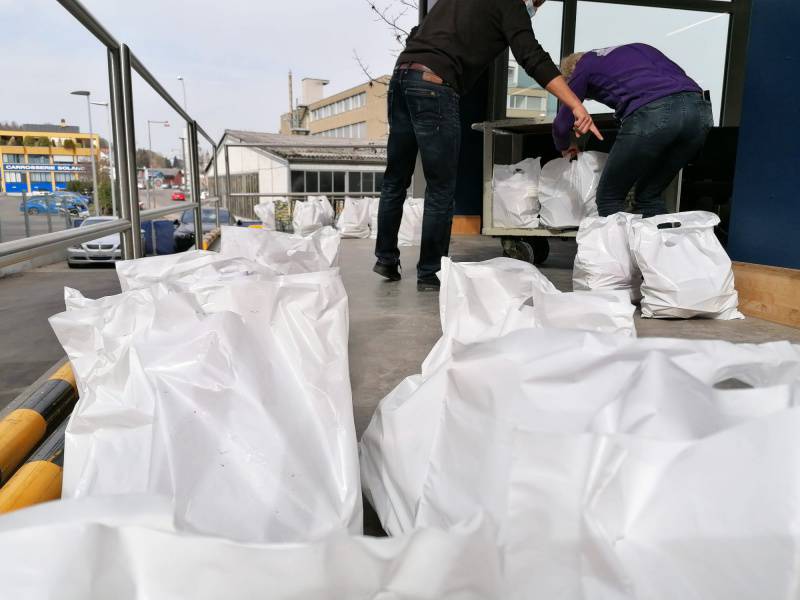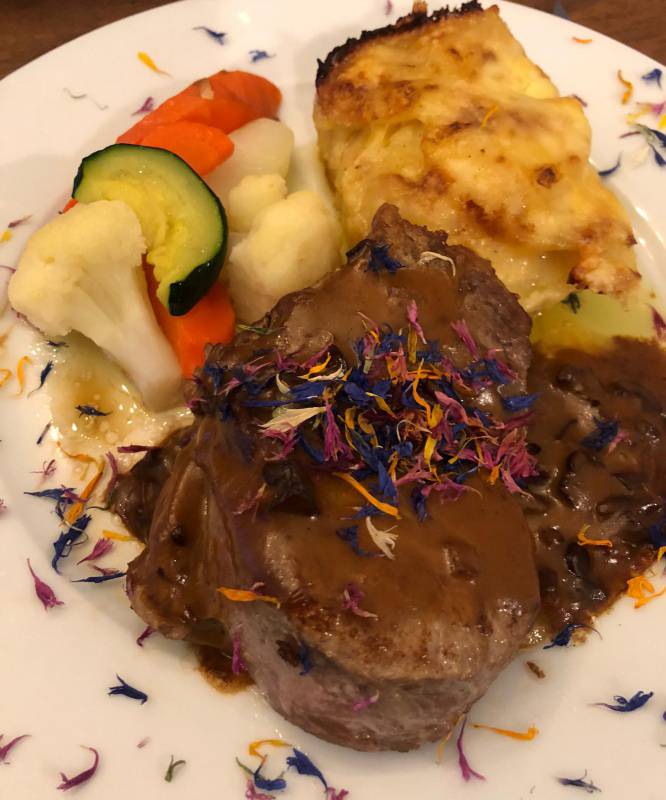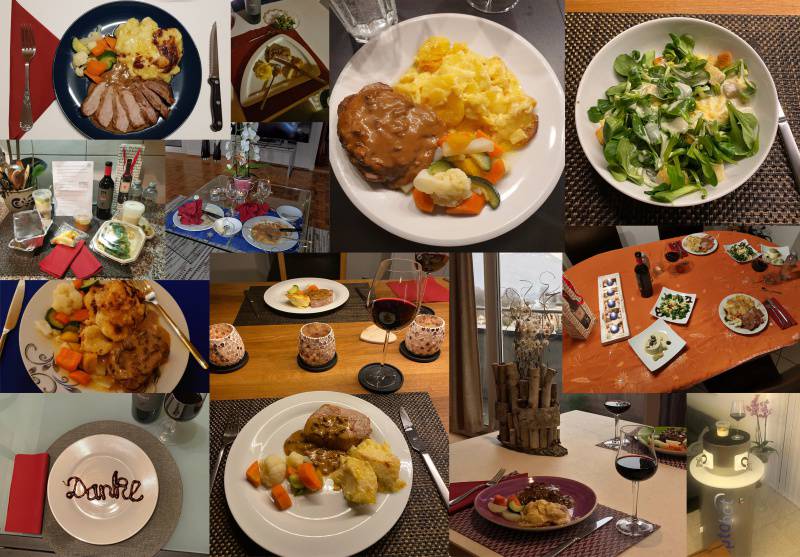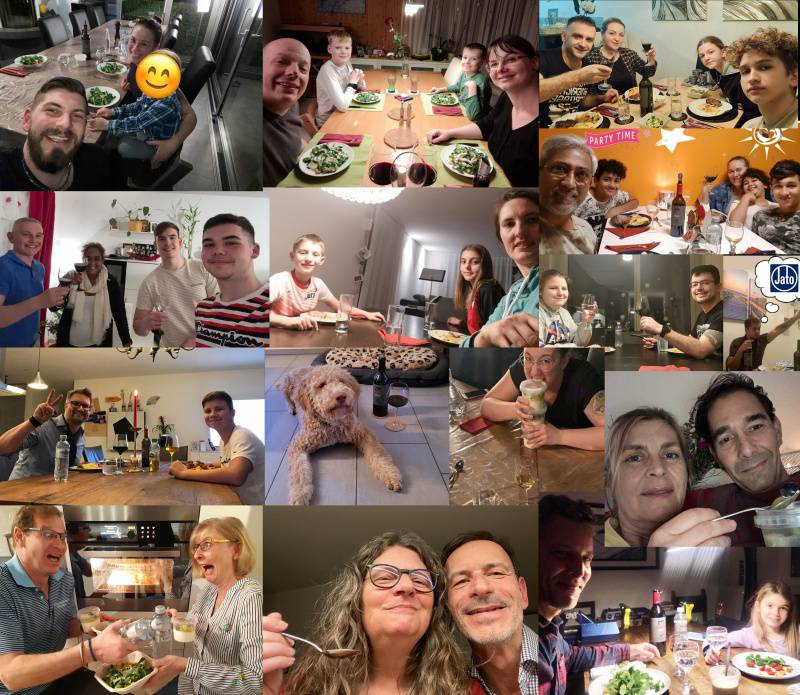 17.02.2021
Since beginning of this year, he is our new coworker at Jato: Ivan Aschwanden, responsible for our polymechanic and production mechanic apprentices. We'd like to give him a warm welcome and wish him a lot of joy at his job.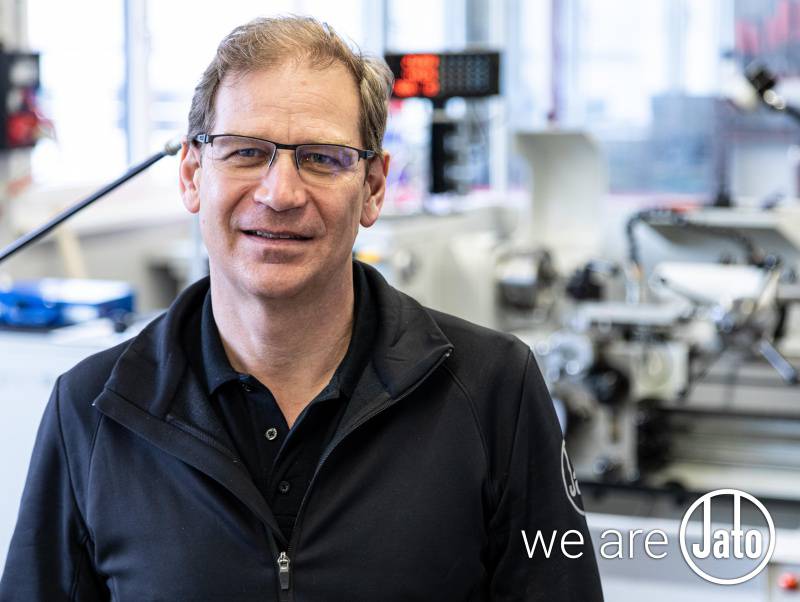 19.12.2020
Due to the bank holidays, our office will be closed from December 21st until January 3rd. From Monday, 4th of January, we will be there for you again.
Jato wishes you a merry Christmas and a happy new year.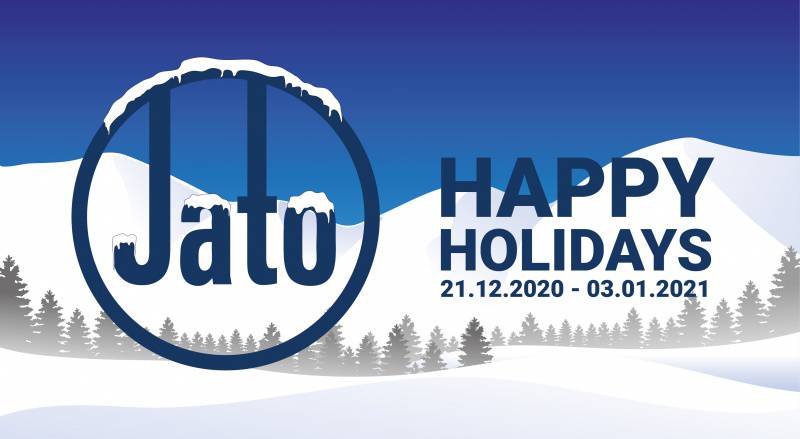 27.11.2020
We are really proud to announce that ecorobotix is using our customized nozzles for their autonomous weeding robot AVO.
Reducing the use of herbicides at around 95% is a big milestone for helping to make our environment a better place.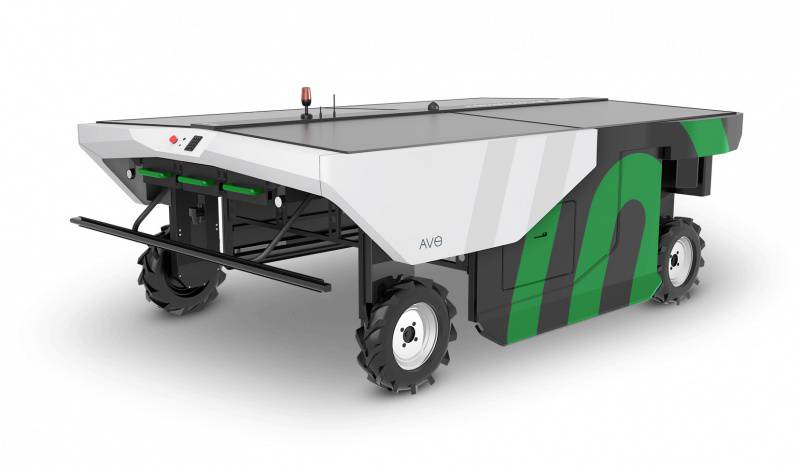 11.10.2020
We now have face masks in the Jato look to match our corporate identity. By dealing with the situation respectfully, we can also report that we have not had a single corona case in our company so far.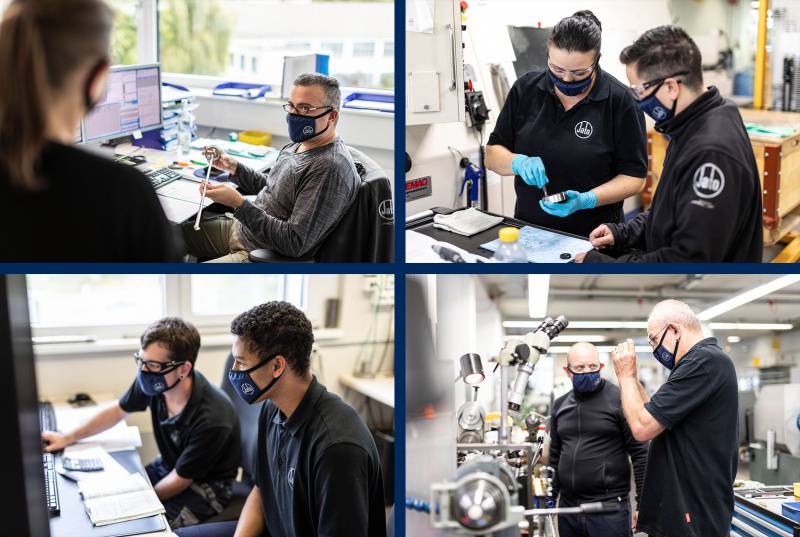 23.09.2020
Yesterday we were visited by 27 students as part of the "apprenticeship course". At Jato-Düsenbau AG they got to know the job of polymechanic and made a little goodie themselves. We hope that we could draw the attention of one or the other visitor to this interesting profession.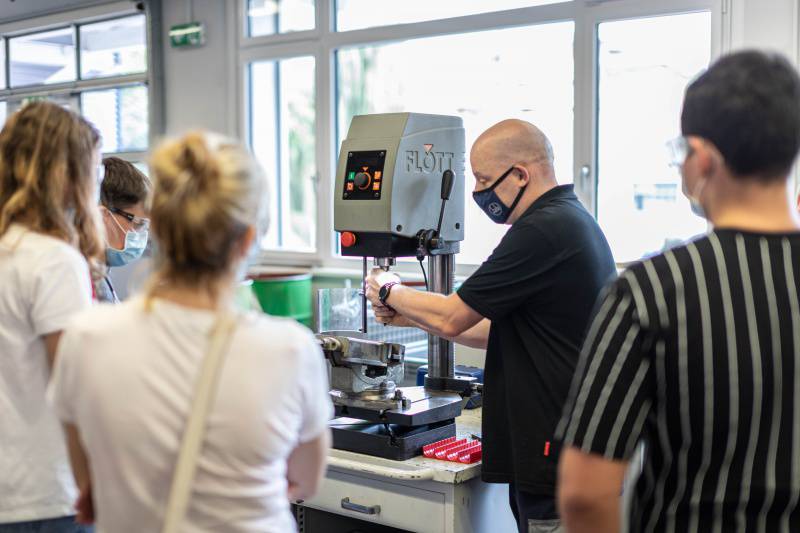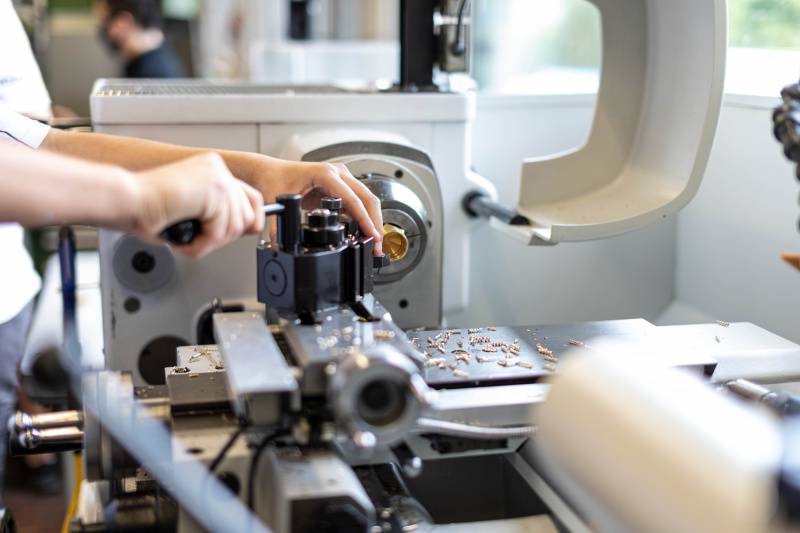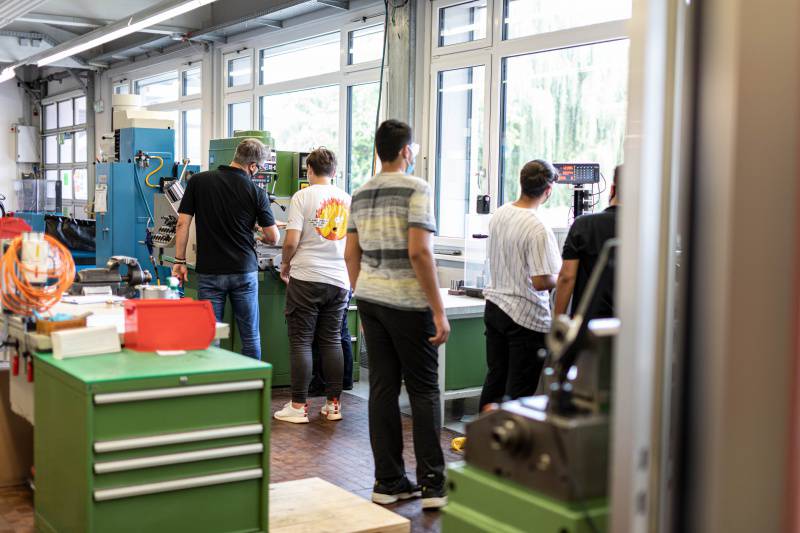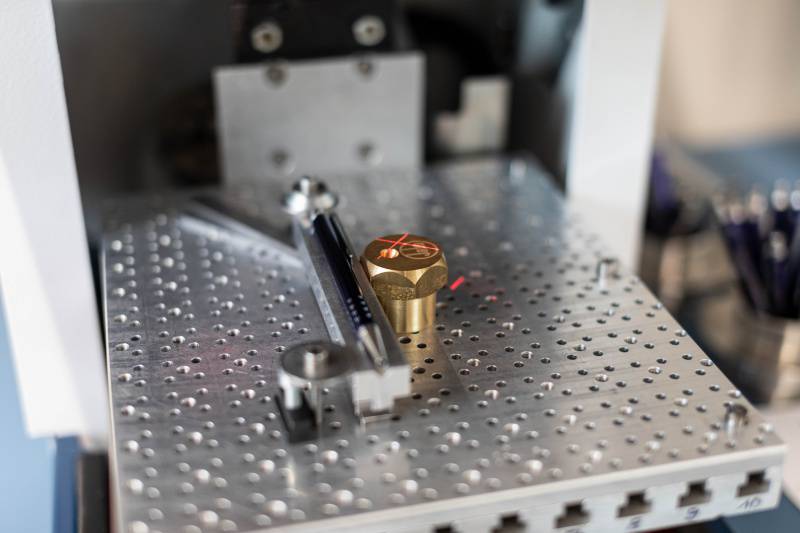 21.08.2020
He has been an integral part of our workforce for almost a month: Robiel started his apprenticeship as a polymechanic at Jato this August. At this point we would like to give him a warm welcome and look forward to introducing him to the world of nozzles and machining over the next 4 years.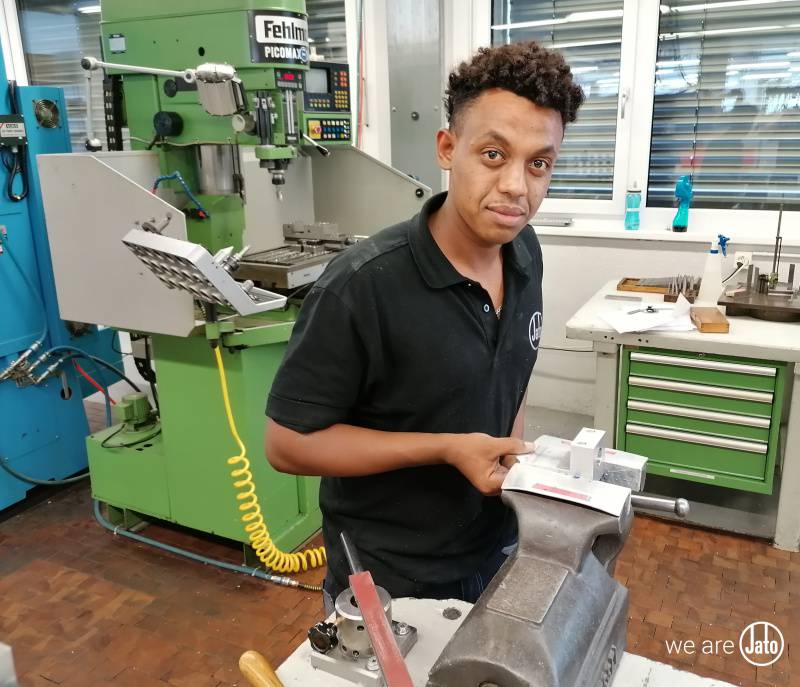 14.08.2020
since disinfection is going to be more and more important worldwide, our
projects with compressed air spray nozzles increased a lot. here you can see the completion of a batch of over 300 stainless steel nozzles as a main part of fully automated disinfection robots.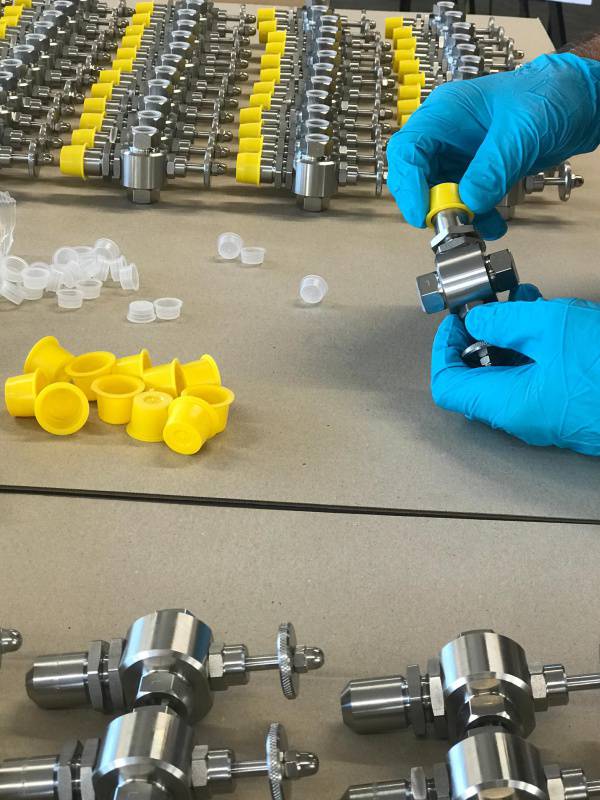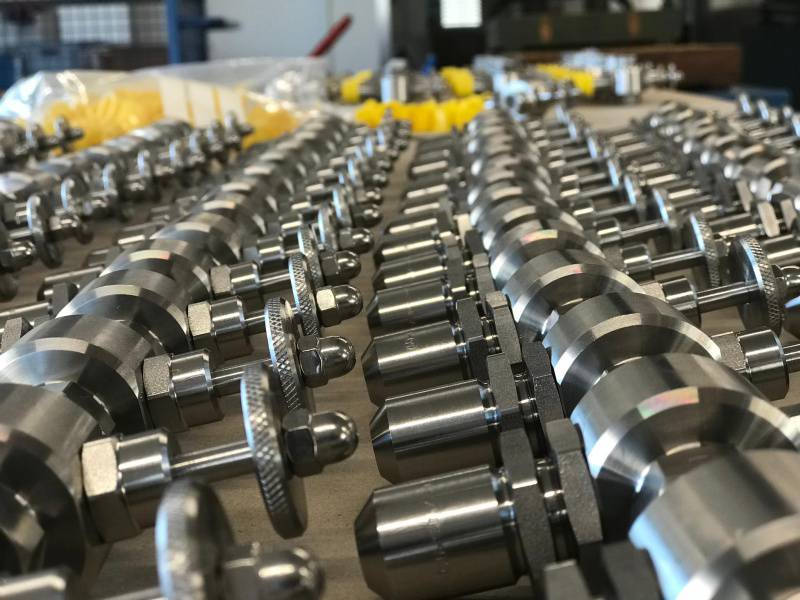 12.08.2020
We congratulate Michael Rohrer on successfully completing his training as a poly mechanic EFZ.
Jato-Düsenbau AG wishes Michael all the best for the future.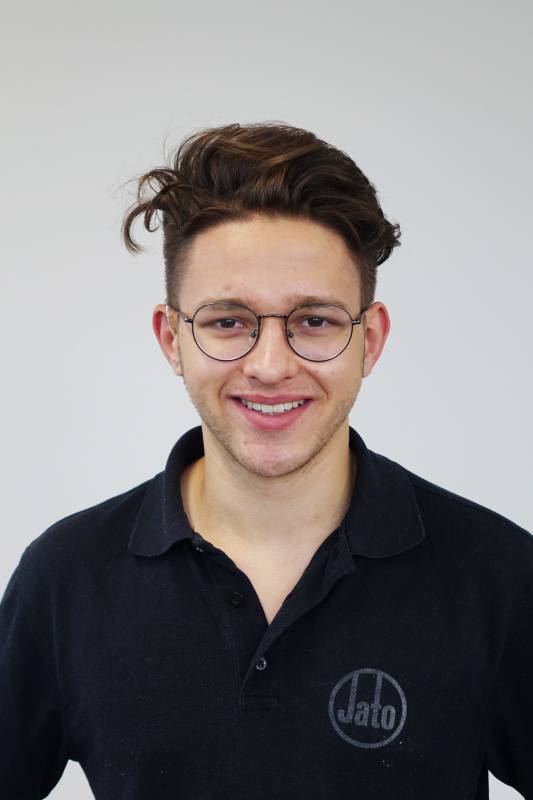 06.04.2020
For this years Easter, we did a sweet piece of chocolate again. In the video below you can see the whole procedure from sketch to chocolate.


Happy Easter 2020 from Jato-Düsenbau AG on Vimeo.
09.03.2020
For the last years wrestling championship, we did the design and mould for some chocolate pants. in our new section "success stories" we will show you some of our projects. best enjoyed with a bar of chocolate :)


read the file here
24.01.2020
Soon the first month of the year is already over. We hope that all of you had a good start in 2020 and are heading with full force ahead as we do. Here are some pictures showing the process of our Christmas-Chocolate. Sometimes our work is just sweet.



20.12.2019
Due to the bank holidays, our office will be closed from December 20th until January 5th. From Monday, 6th of January, we will be there for you again.
Jato wishes you a merry Christmas and a happy new year.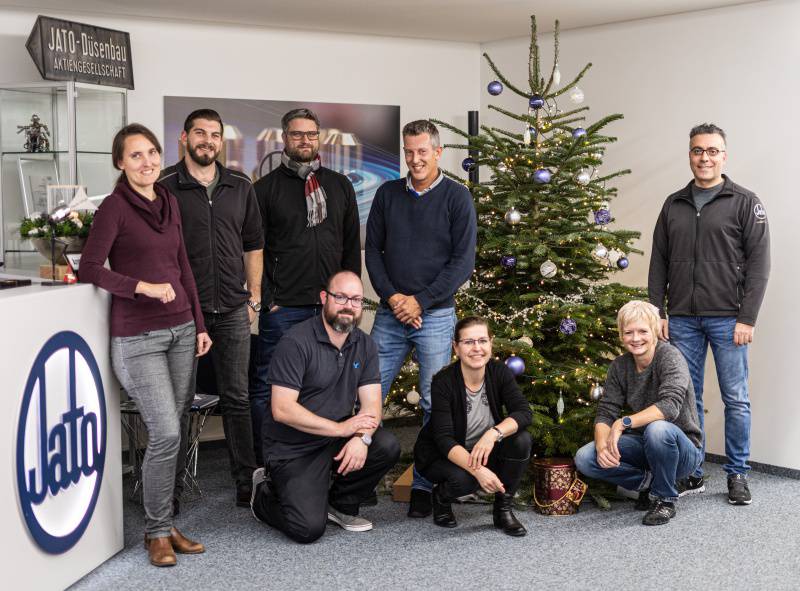 15.11.2019
Yesterday, at the national future-day, we were able to show some 8 to 10 year old students how our company works and how the jobs are done in the different departments. We hope that they sooner or later will find the way to the interesting world of nozzles.

21.06.2019
If you visited Lucerne recently, you might have seen them already: our new advertising on two buses all around the city.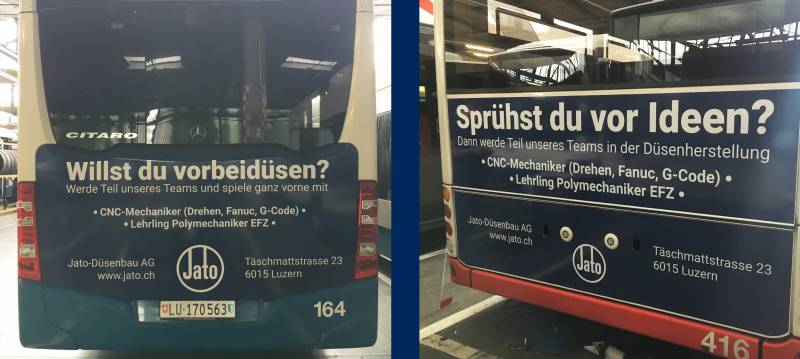 16.05.2019
As every year, the JATO-Team was participating at the Lucerne City Run. The weather wasn't that summerlike, but having dinner all together afterwards, it was more than worth it. See you next year, Lucerne.

08.04.2019
When it comes to details, we even don't stop at the parking lot fence.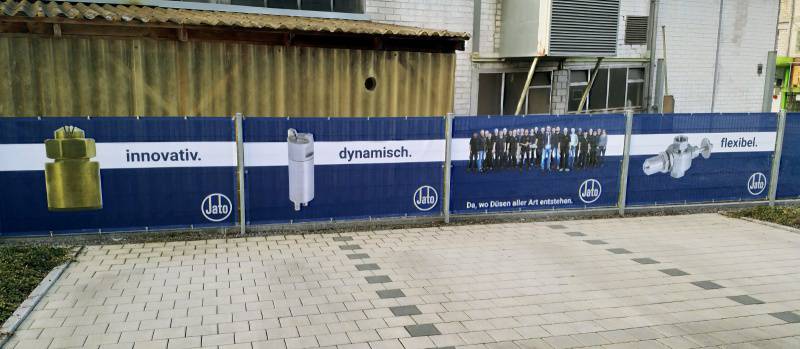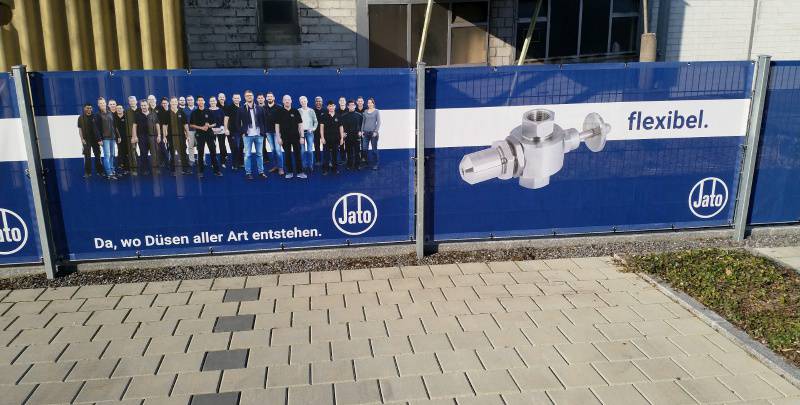 05.03.2019
Our newest team member at Jato: A Fanuc Robocut Wire-EDM Machine. We don't need it just for cutting off 3D prints from our EOS, but also for complex parts. One more step direction complete inhouse-production.
Fanuc Robocut α-C400iB @Jato from Jato-Düsenbau AG on Vimeo.
09.02.2019
Our EOS M290 (selective lasersintering machine) is running since december. We are working on new prototypes and even standard parts whose weren't able to be made on conventional machines before. So we are looking in a very interesting and bright future.
EOS M290 @Jato from Jato-Düsenbau AG on Vimeo.
08.01.2019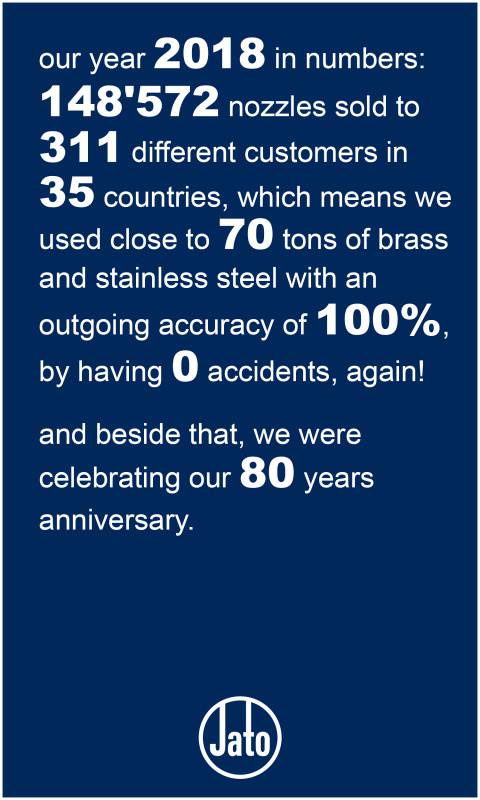 21.12.2018
Due to the bank holidays, our office will be closed from December 22nd until January 6th. From Monday, 7th of January, we will be there for you again.
Jato wishes you a merry Christmas and a happy new year.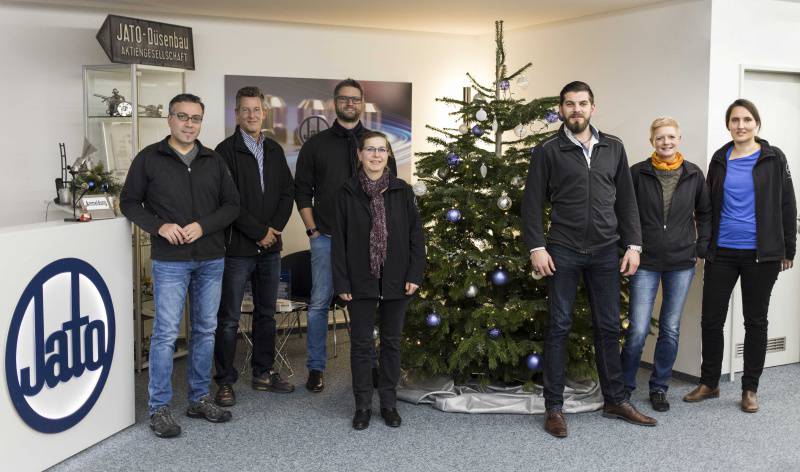 07.11.2018
Christmas came early this year! As a new member of our additive manufacturing park, we welcome a brand new SLS (selective laser sintering) machine for parts in stainless steel.

11.10.2018
Due to the 80 year anniversary of Jato Düsenbau AG, all the employees including their families made a 2-day trip to the amusement park "Europa Park" in Rust (GER). After a fantastic time, the trip was completed by a wine tasting event at the winery Kallmann in Bad Bellingen.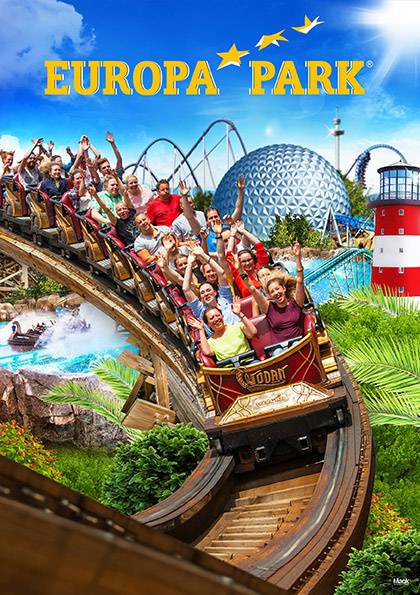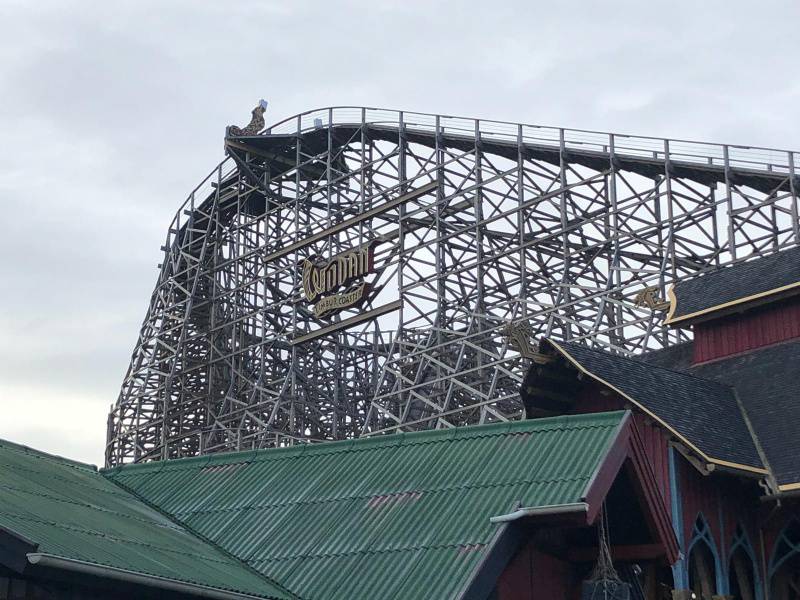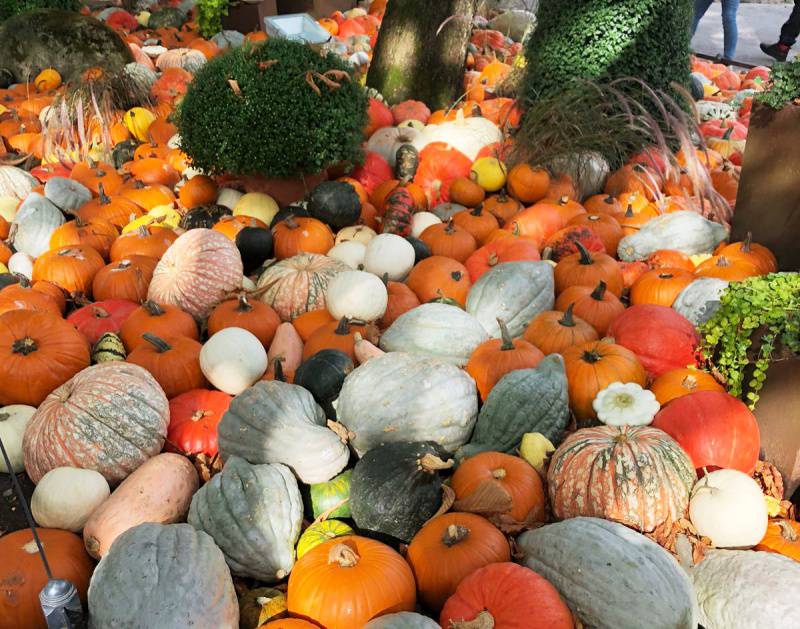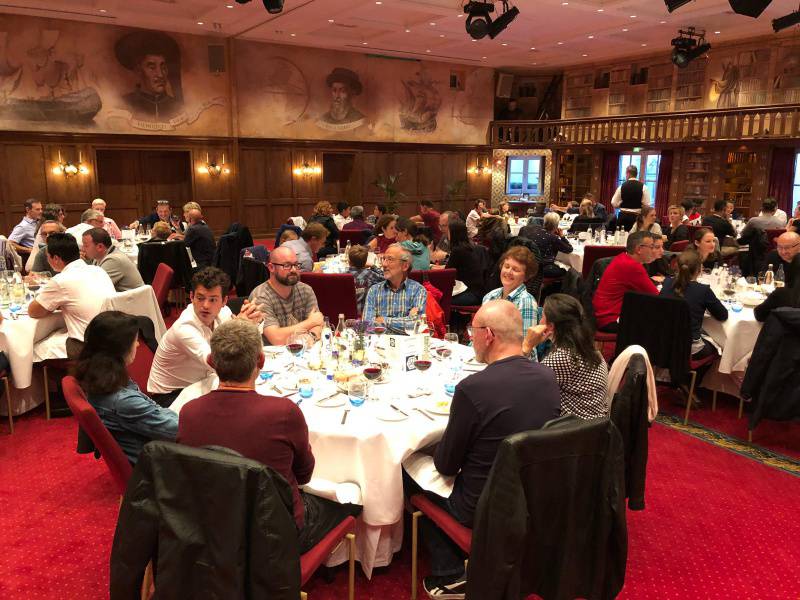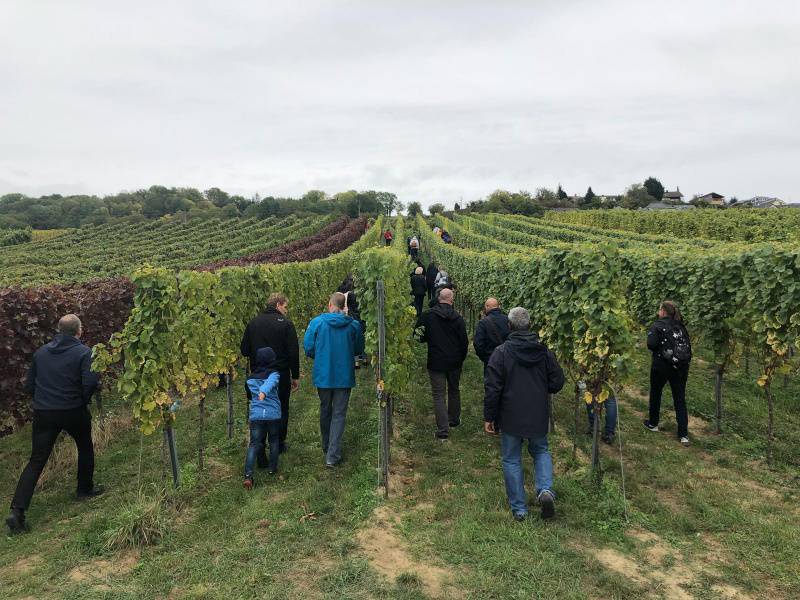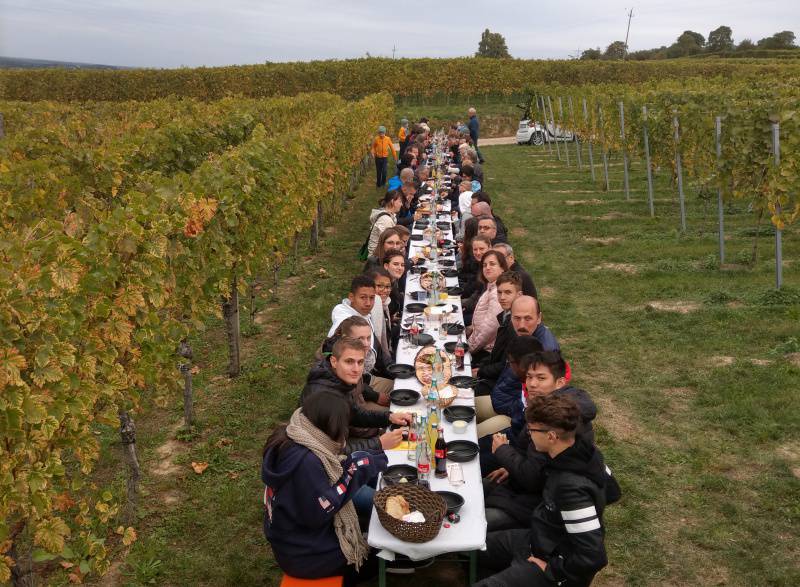 31.7.2018
Beside our reliable Craftbot FDM 3D printer, we decided to get a bigger one for more detailed prototyping. The 3D Systems MJP2500 plus is now working all day long since the 31st of July.
18.6.2018
Since this spring, we are a proud owner of an induction brazing machine. We will be faster with our inhouse processes and the qualitymanagement will be increased as well.
11.6.2018
At the open house with around 400 guests we were celebrating our 80 year anniversary. The visitors were able to see all our different departments and how our products are being made. Now we continue for the next 80 years.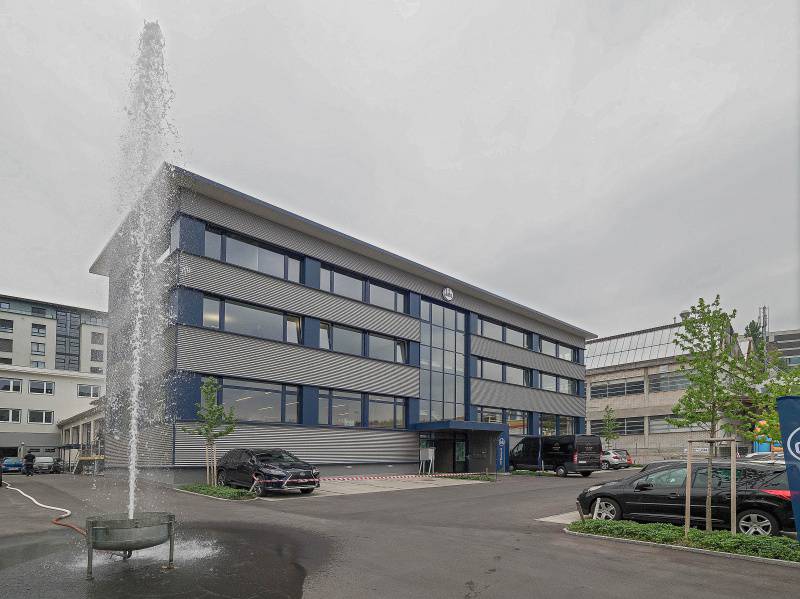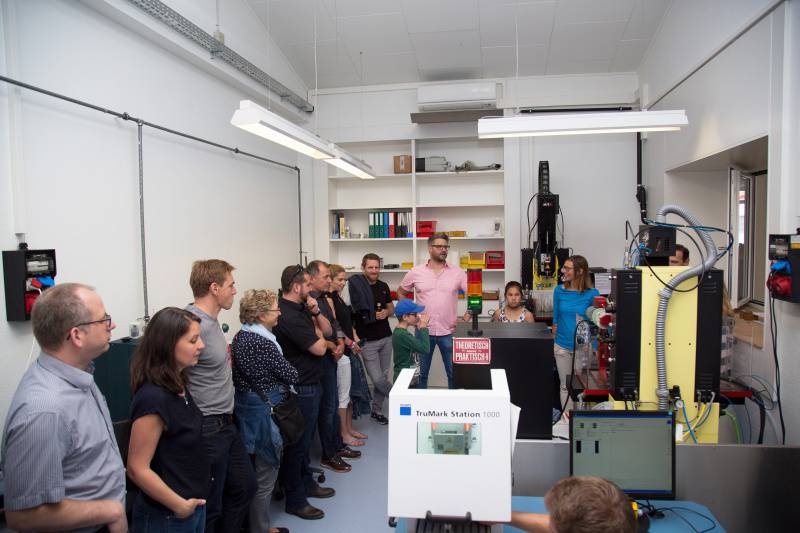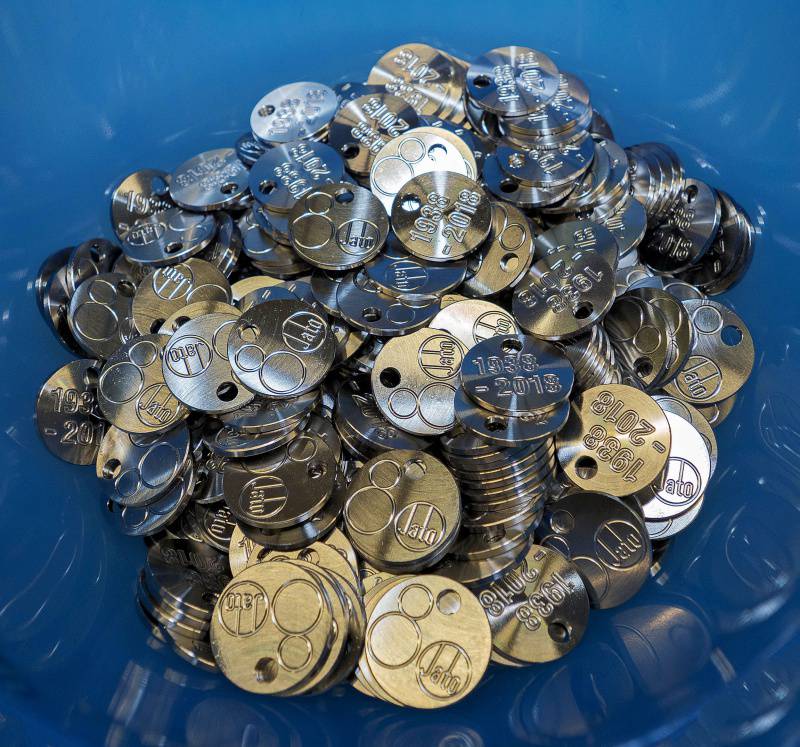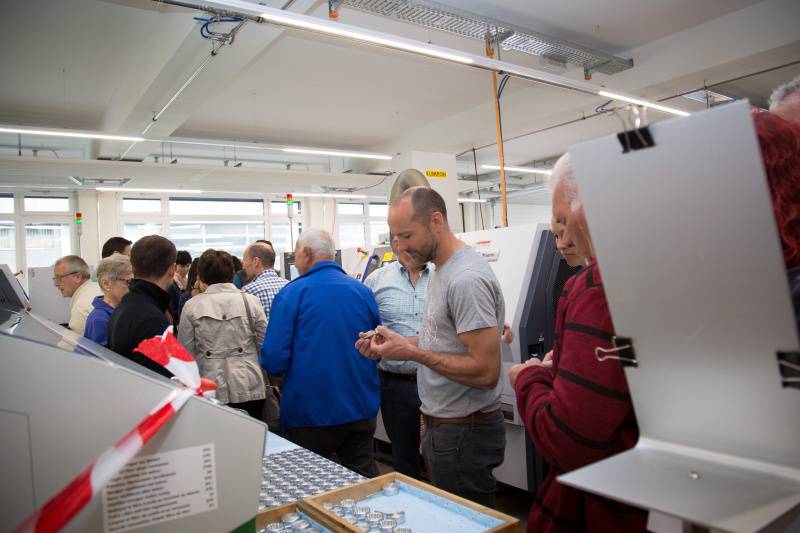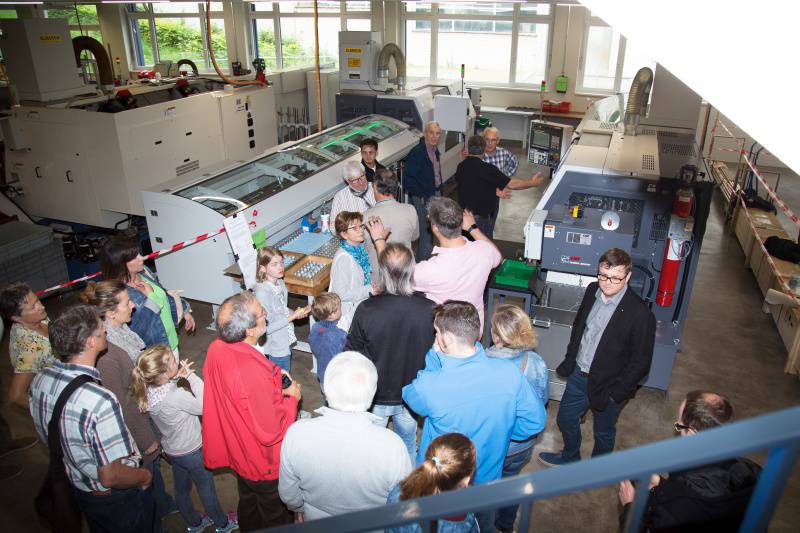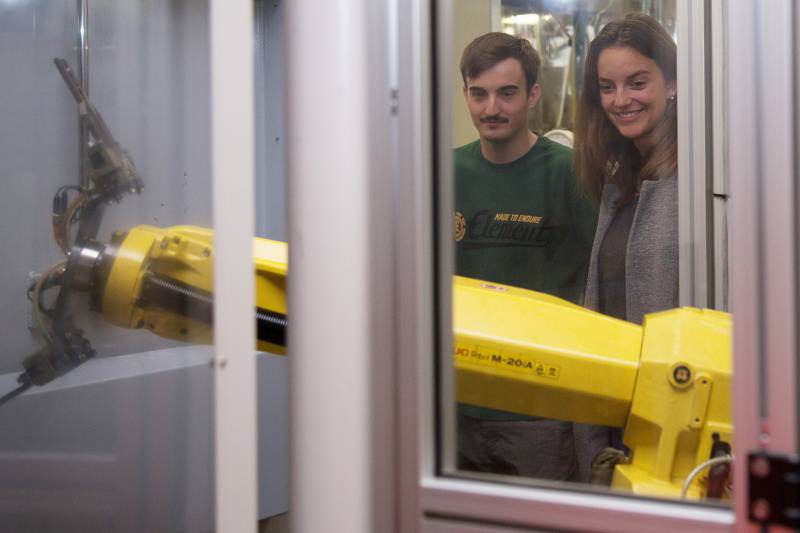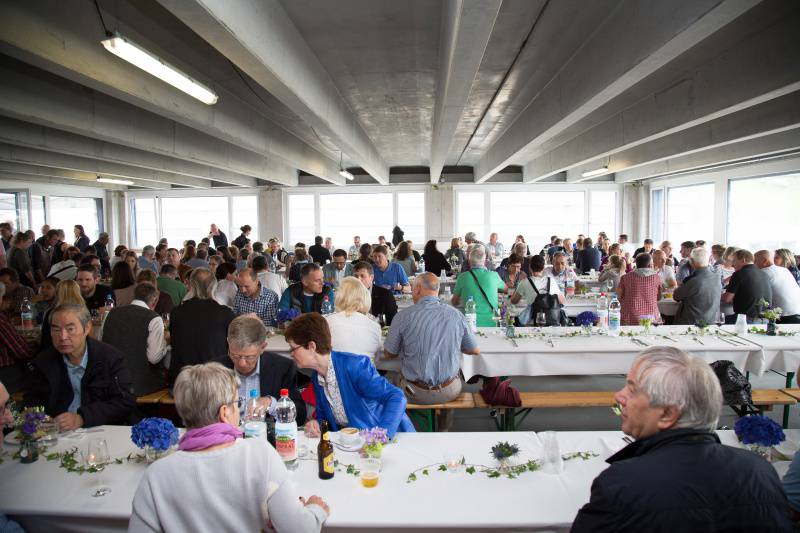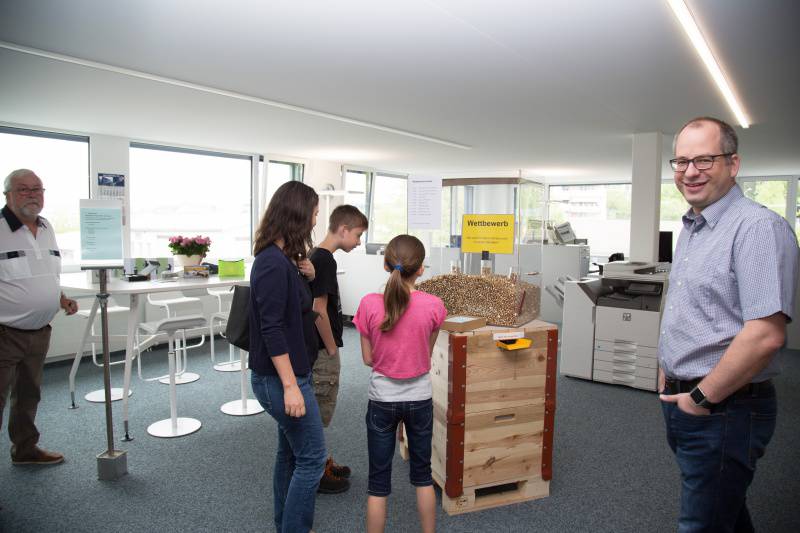 02.5.2018
As like every year, more than half of the Jato-Team participated at the Lucerne City Run. We enjoyed best weather conditions by running in the category "Happy Runners".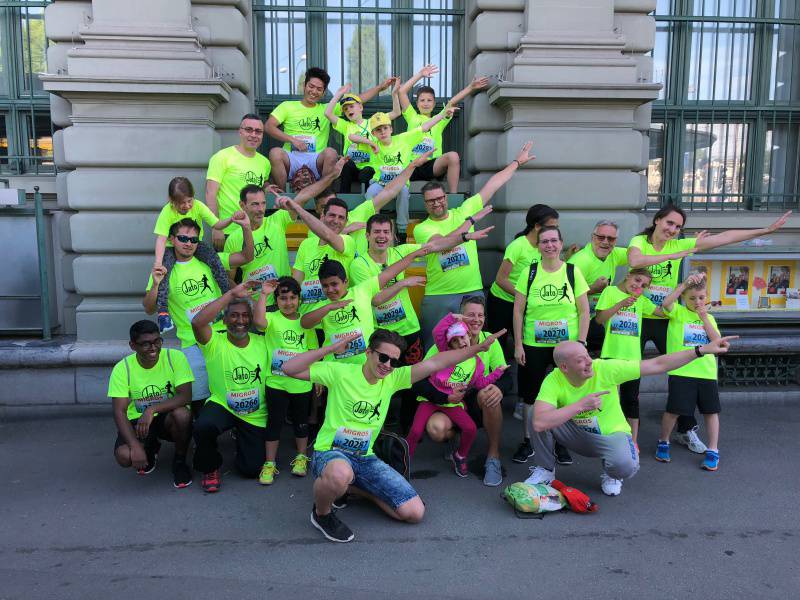 19.4.2018
This year, Jato celebrates its 80. anniversary. Meanwhile over one year already in our new production and administration building with much more space for more projects and innovations.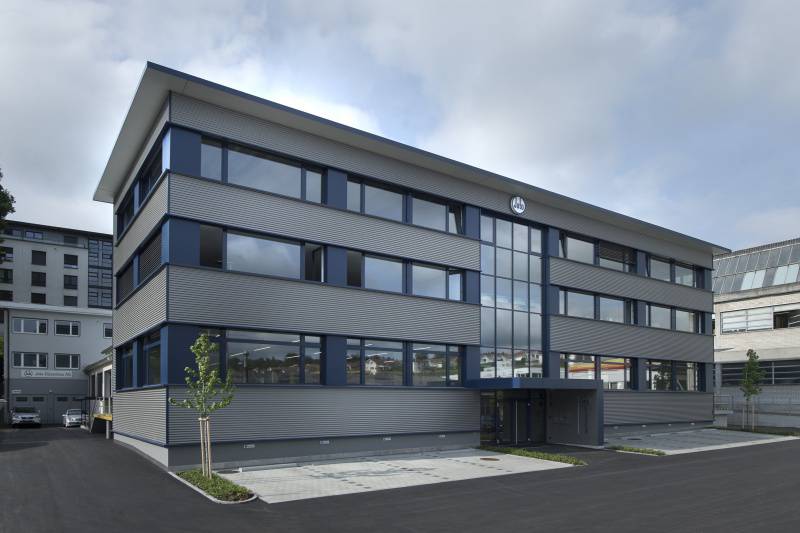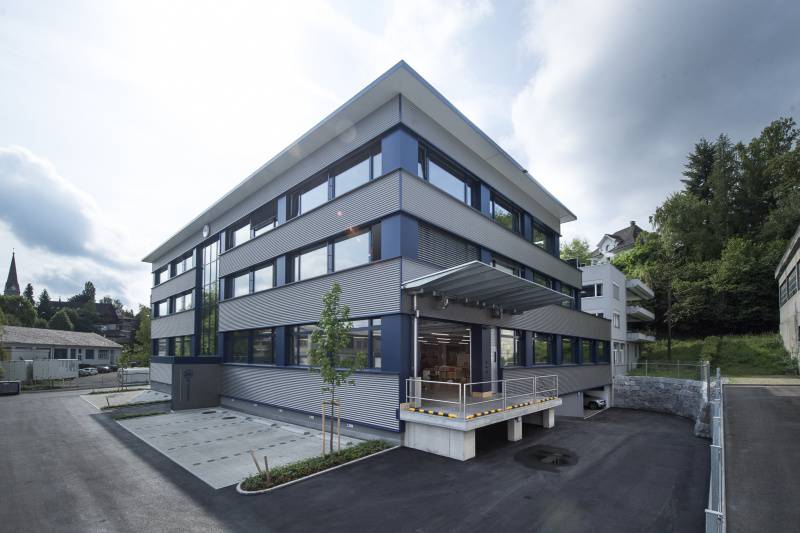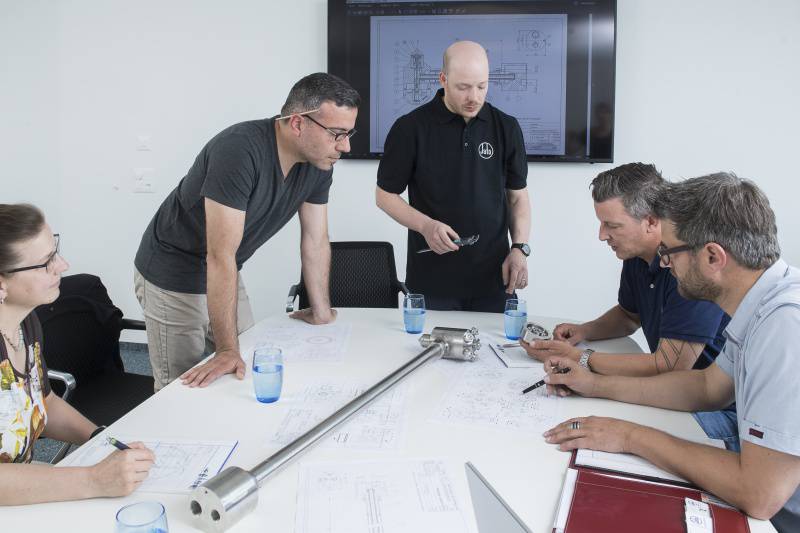 14.2.2017
We extended our production and administration by 7 000 m³ and have now capacity for new challenges and projects, which we would like to approach with you.

26.7.2016
We double our production capacity and invest in the latest technologies and state-of-the-art equipment.
Anticipated completion: December 2016.

Please find bellow a video and a few pictures visualising our new business premises so that you can visit us there - already now - in a virtual way :-)